This film captures the essence of James Levine's unparalleled musicianship and his singular teaching and performance style, while looking back at creative milestones since his Met debut in 1971 at the age of 28.
Award-winning filmmaker Susan Froemke follows Levine during coaching sessions, rehearsals and performances at the world's leading opera house. Included in the film are intimate scenes between the maestro and longtime collaborator Plácido Domingo as they rehearse Verdi's Simon Boccanegra; intense rehearsals with the MET Orchestra as they prepare for their first performance of Beethoven's 5th Symphony at Carnegie Hall; and Levine's poignant coaching sessions with aspiring young singers preparing to launch their careers.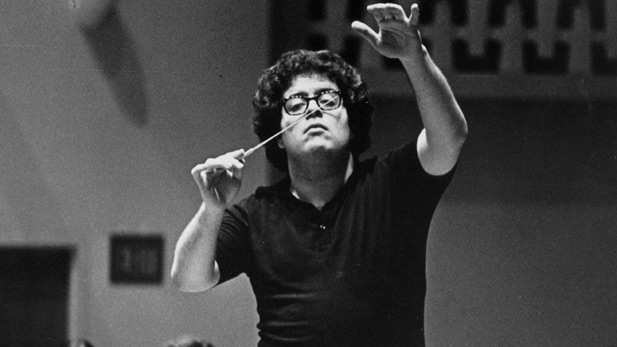 James Levine rehearsing circa his Metropolitan Opera debut with Tosca, June 5, 1971, at the age of 28. (PHOTO: PBS)
The film provides a revealing portrait of one of classical music's giants, exploring how Levine transformed the Met's orchestra into one of the great ensembles, elicited legendary performances from leading singers and nurtured new generations of artists.
Wednesday at 8 p.m. on PBS-HD.