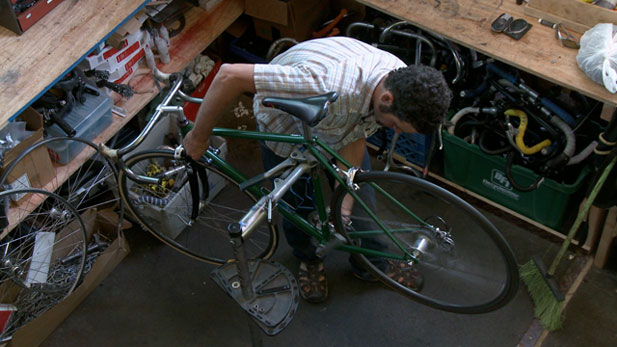 PHOTO: AZPM
In El Grupo, Tucson teens learn about cycling care and culture.
Tucson has evolved into a diverse bicycling community, with ample opportunities for riders of all ages to find just the right niche.

Local teens have discovered their own with El Grupo, a non-profit Tucson youth cycling team that works to challenge its members mentally as well as physically.
"I like to ride my bicycle," says one rider, and it's easy to see why. This video snapshot introduces some of the kids of El Grupo, as we follow them on a training ride from their clubhouse:

El Grupo Youth Cycling will participate in Tucson's first Youth Summer Bike Camp. The weekly camps aim to broaden access to bicycling and all its benefits.