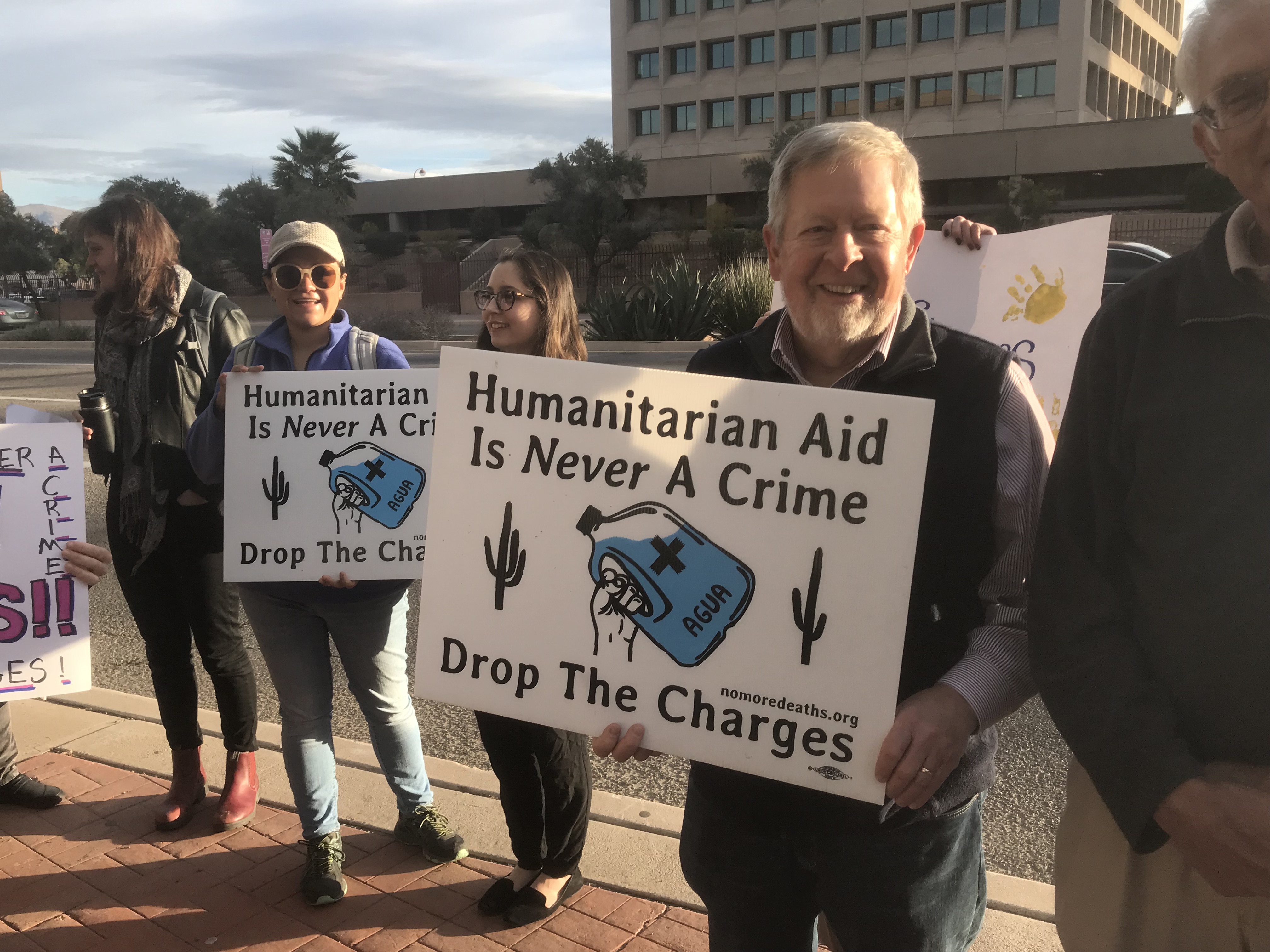 Protesters holding signs in support of No More Deaths volunteers charged with misdemeanors after leaving food and water in desert for migrants.

Nancy Montoya/AZPM
A federal judge on Friday found four volunteers with No More Deaths guilty on all charges related to the group leaving food and water in the Cabeza Prieta National Wildlife Refuge.
No More Deaths is a border aid group. The volunteers said their actions, leaving food and water in the desert, was done "in accordance with a higher authority."
The federal government charged the four with operating a motor vehicle in a national wilderness area, entering a national wildlife refuge without a permit and abandonment of property.
The federal government could have verbally admonished the four when they were found in August 2017, banned them from the area, or cited them for the violations. The U.S. Attorney chose to prosecute the four.
No date has been set for sentencing.They each face up to six months in jail.
Read the No More Deaths Ruling

View at Google Docs
|

Download File