The U.S. Forest Service has sent a draft of an environmental impact statement on the Rosemont mine to various agencies involved in the approval process. In the report, Forest Service officials essentially admit the 1872 Mining Law gives extractive industries broad leeway on developing claims, even on public land. And although the agency proposes approving Rosemont's plan of mine operations, there's also a warning that the mine could adversely affect on air and water quality in the area.
The report is far from the final step in mine approval process. It's in early draft form, and subject to revision. Various agencies get to review it for the next few weeks, and add their input. The Forest Service will then release a second draft of the statement that will be open for public comment. The second draft is due to be released in August.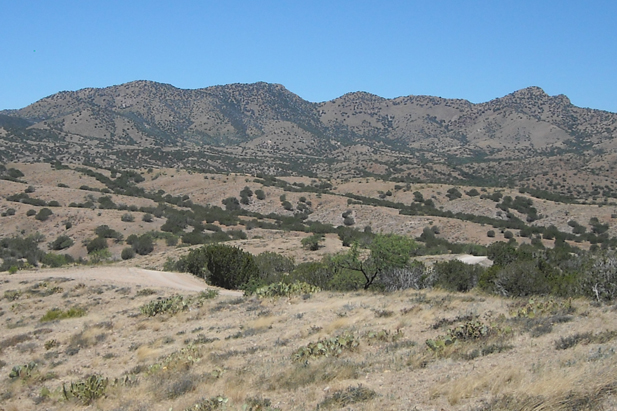 PHOTO: Mark Duggan
The scene in the northern Santa Rita Mountains where Rosemont Copper Mine is proposed.
Rosemont Copper parent company Augusta Resources issued a statement saying the draft report puts the company one step closer to mine construction. But Roger Featherstone, with the Arizona Mining Reform Coalition says the draft is a relatively minor step in the process to approve or deny the mine.

The U.S. Forest Service has also released documents related to Rosemont, as part of the Freedom Of Information Act. You can review some of the documents at Coronado National Forest's website