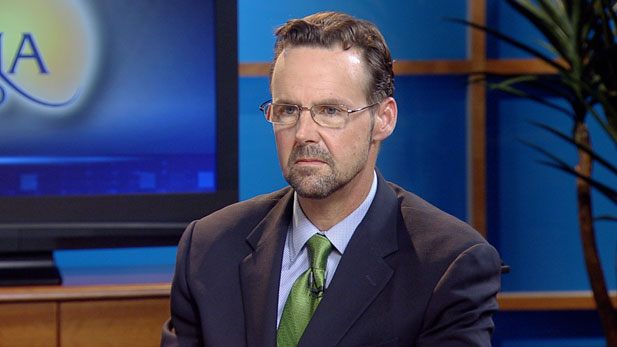 Brian Howard, President and CEO of Planned Parenthood Arizona, explains his organization's services. (PHOTO: AZPM)
Planned Parenthood is considered controversial because it provides abortions as part of its services, but Arizona Planned Parenthood President and CEO Brian Howard says the group does much more than that.
Earlier this year, the new Republican majority in Congress proposed legislation to strip Planned Parenthood of federal funding. While the measure was eventually defeated in the Senate, Howard says the group is often targeted by opponents, and often misunderstood by the public. He joins the Arizona Illustrated studio to discuss the facts and fictions that surround the organization and the services it provides to the state.
Tony Paniagua speaks to Brian Howard, President and CEO of Planned Parenthood Arizona. (VIDEO: AZPM)