The fire started on the rugged north slope of the mountain around midday Monday (5/23/11). Fire crews from Mt. Lemmon, the Coronado National Forest and Saguaro National Park responded and contained the fire only hours after the first flames blazed.

Mt. Lemmon Fire Department chief Randy Ogden credited the efforts of firefighters for the quick containment.
"They made a really aggressive attack on the fire," he says. The fire burned about 30 acres of forest.
The fire was downslope from the TV antennas and observatory on the summit. Evacuations were not necessary, and no injuries were reported.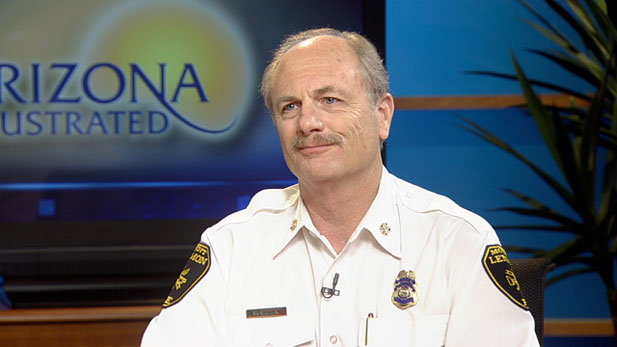 PHOTO: AZPM
Randy Ogden, Chief of the Mt. Lemmon Fire District.