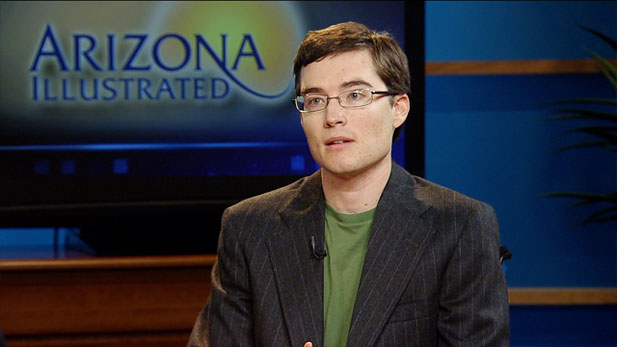 PHOTO: AZPM
AZPM technology contributor Jason Katterhenry: vary passwords from site to site.
For many people, going online is a daily routine. Checking the bank account, paying bills, and sending emails may seem harmless, but the internet can be a dangerous place is your private information lands in the wrong hands.
Arizona Public Media's technology contributor Jason Katterhenry shares some tips to help keep confidential information just that, confidential.
"One of the most important things [you] can do is to use a different password on every site," Katterhenry says.
For those who think they will have too many passwords to remember, Katterhenry suggests something as simple as writing each password down on a sheet of paper next to a home computer.
"Initially you might think that's not actually safe, but you run more of a risk of someone hacking a server than of someone breaking into your house and stealing that piece of paper."
Along with having different passwords for each site, Katterhenry says to make sure that the passwords chosen are "strong" passwords that cannot be easily guessed. Tools like keepass and 1Password can make it easier to generate and store a large number of strong passwords.