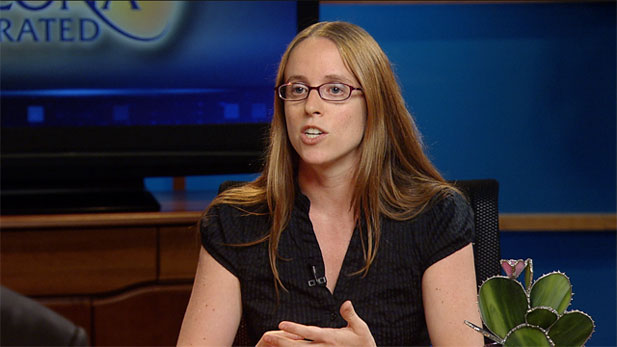 PHOTO: AZPM
Sonoran Glass Art Academy wins "Lumie"; Assistant Director Alex Berger details art education program.
Ten local individuals or businesses won Lumie Awards from the Tucson Pima Arts Council recently.
Among the winners was the Sonoran Glass Art Academy for its arts education program.
"We're the only full service arts education facility in the desert Southwest," academy Assistant Director Alex Berger says in an interview for Arizona Illustrated.
The academy offers five glass arts classes: furnace glass blowing, flame working, glass fusing, mosaics and stained glass.