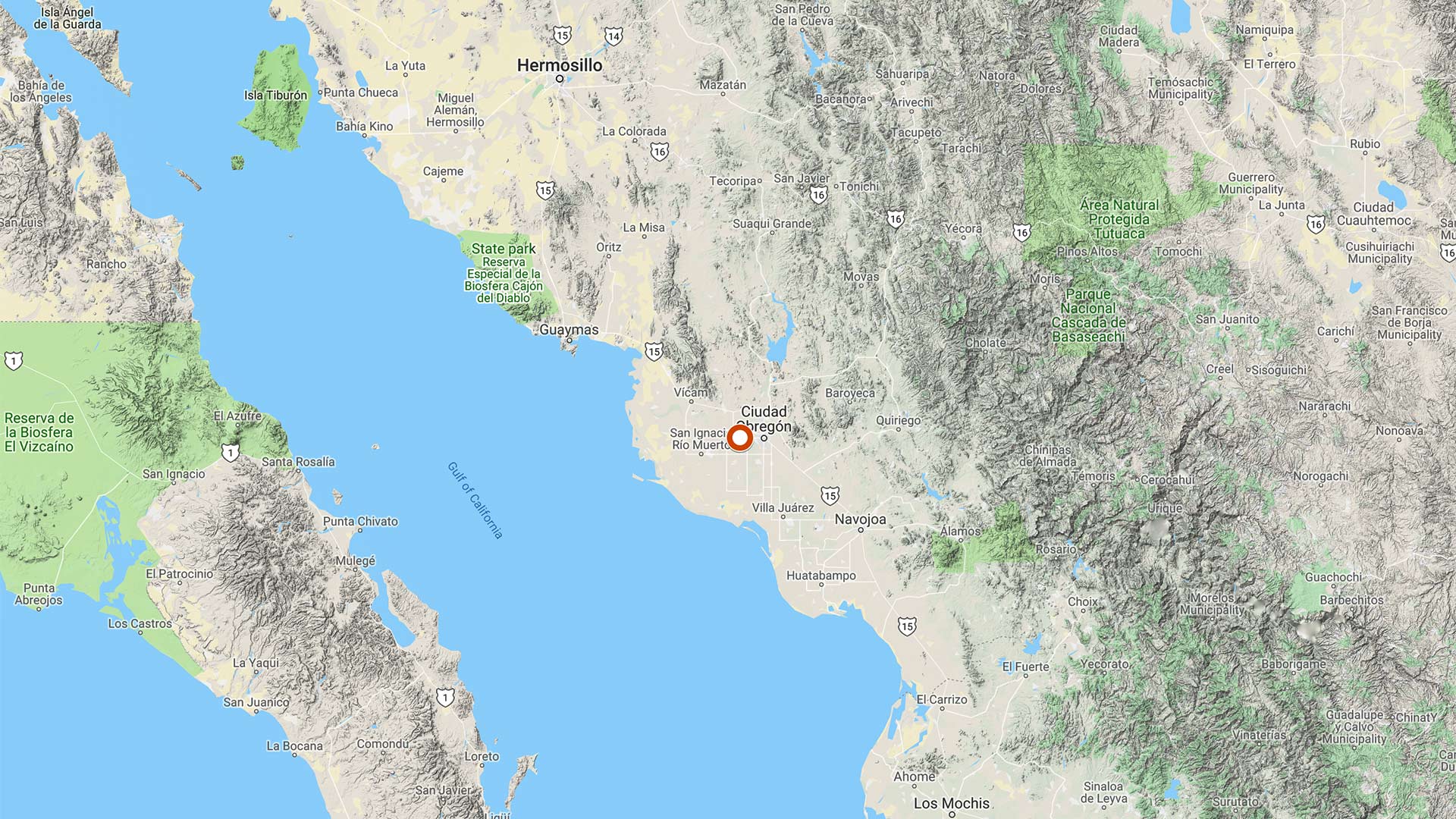 A Google Maps image indicating the approximate area of an April 2019 discovery of a mass grave in the Mexican state of Sonora.
A citizen group in Sonora made a grisly discovery in the Mexican state to Arizona's south over the weekend.
Members of Guerreras Buscadoras de Sonora — or the Sonoran Warrior Searchers — found 30 bodies over the weekend near Ejido Francisco Madero, a small town outside Ciudad Obregon in the southern part of the state.
Many members of the women-led group have missing loved ones, and have taken on the task of finding them. State authorities assisted in the search and are now working on identifying the dead.
"This number of skeletal remains has never been found before," said deputy state attorney Gustavo Bustamante.
Twenty-five of the 30 were men.
The Guerraras receive tips about possible places to search, and the state attorney's office provides assistance when asked, according to Bustamante.
"Many of these people are looking for peace, and the only way to find peace is to find their loved ones," Bustamante said.