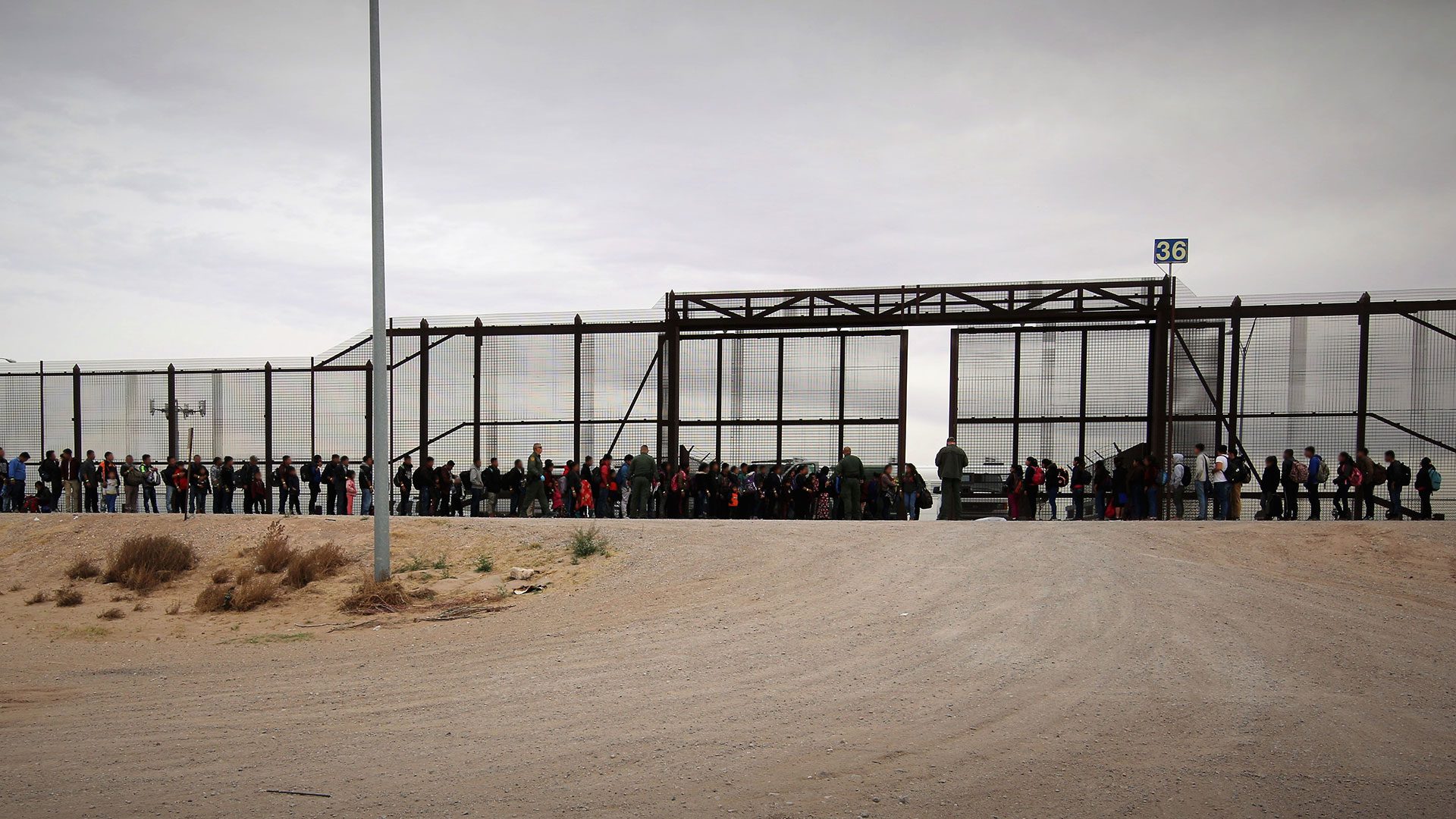 This March 7, 2019 Customs and Border Protection photo shows a group of more than 100 migrants lined up at the border in the El Paso Sector.
Jaime Rodriguez Sr./CBP
MEXICO CITY — The Mexican government estimates almost 300,000 migrants entered its territory in the first three months of the year, with the intention of illegally crossing into the United States.
Mexico Interior Secretary Olga Sánchez Cordero said in a press conference on Tuesday that immigration officials have seen an increase in migrants arriving from Cuba and countries in central Africa and southern Asia. A majority come from Honduras and other parts of Central America.
"It's estimated that during the first three months of the year, more than 300,000 migrants have transited through Mexico to enter the United States illegally," Sánchez Cordero said. "There's a change in the flow of migrants who are entering our country."
Sánchez Cordero did not specify how the number of migrants was estimated or how it was determined that they intended to enter the U.S. illegally.
She has been loose with estimates before. Earlier this year, she said a caravan of 20,000 migrants was headed toward Mexico, and it never materialized.