From Andrea Andermann comes a visually and musically spectacular production of Verdi's Rigoletto, filmed last September on breathtaking locations in and around the Renaissance splendor of Mantua, Italy, in the places and hours specified in the libretto.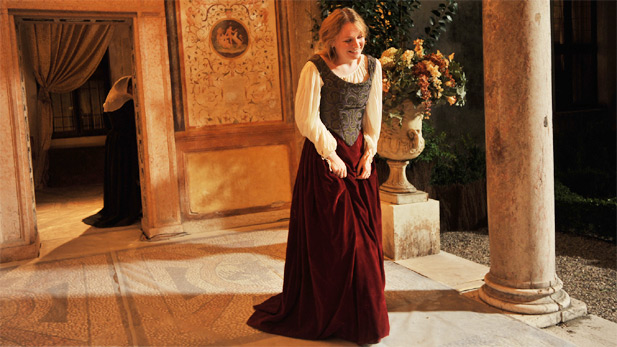 Julia Novikova stars as Rigoletto's innocent daughter Gilda. (PHOTO: PBS)
Starring tenor Placido Domingo in the traditionally baritone role of 16th-century court jester Rigoletto, Julia Novikova as his innocent daughter Gilda, Vittorio Grigolo as the womanizing Duke and Ruggero Raimondi as the assassin Sparafucile, the production is directed by Marco Bellocchio, and the RAI National Symphony Orchestra is conducted by Zubin Mehta.
Friday at 10 p.m. on PBS-HD.