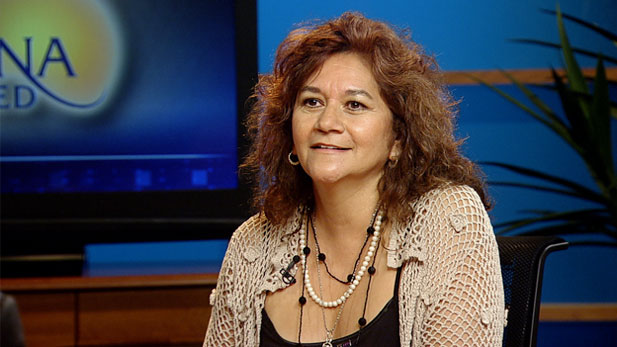 PHOTO: AZPM
Angela Soto, a recent Lumie winner in the "Emerging Artist" category, works with underrepresented groups, such as Mexican-Americans and members of the GLBTQ community.
The Tucson Pima Arts Council recently awarded 10 "Lumies" to people or groups for their roles in cultivating art in Southern Arizona.
Local filmmaker Angela Soto, who had never heard of the award, was pleasantly surprised to be nominated and even more surprised when it was announced that she had won the Lumie for "Emerging Artist."
"Everyone has a story," Soto tells Arizona Illustrated. Soto says she likes to create films that show the lives of the underrepresented. "That's what drives me. Learning people, learning how they have survived something, or done something, or created something. That's what I love to do--hear these people's stories and tell them through video."