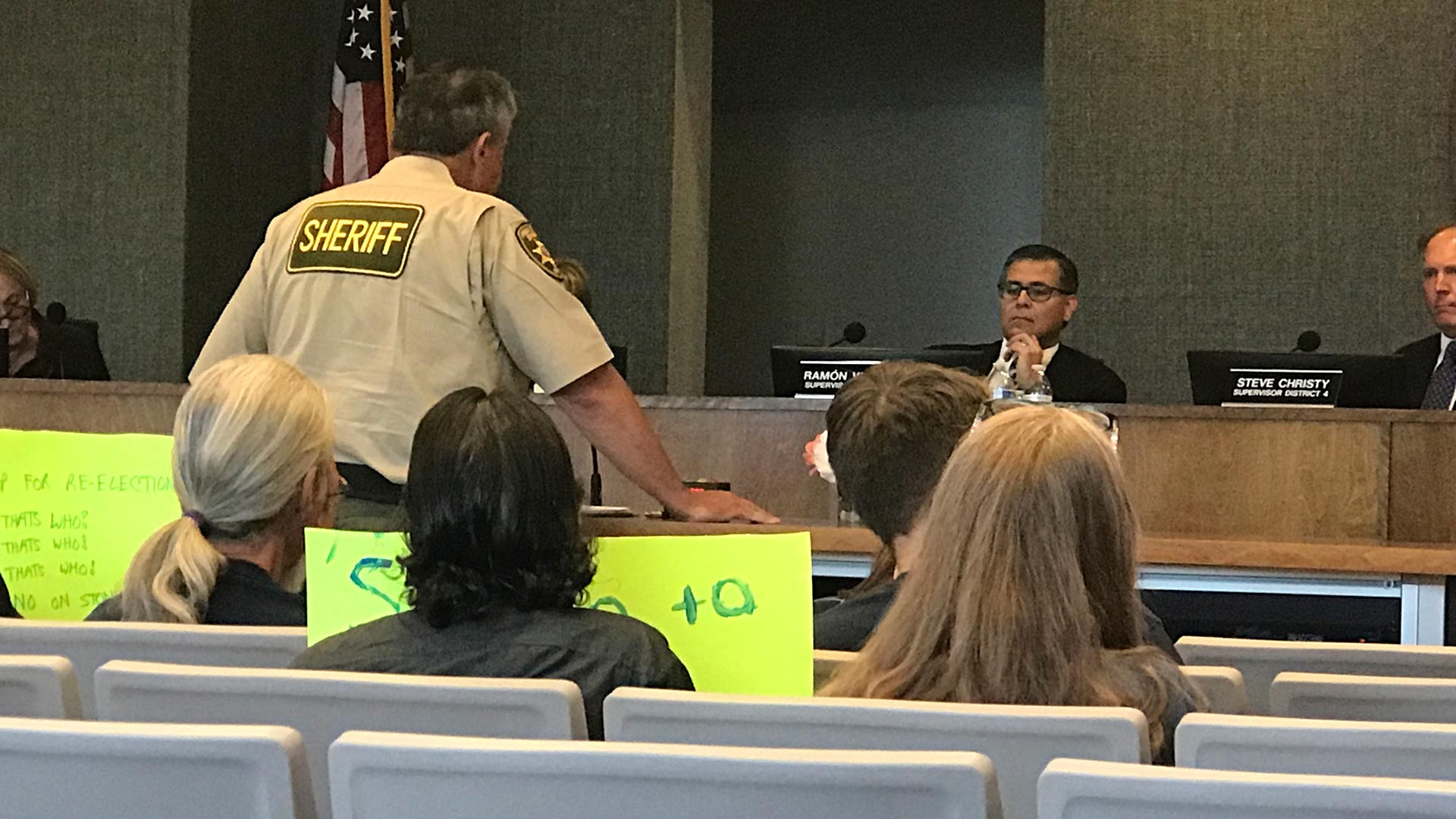 Pima County Sheriff Mark Napier addressing the Pima County Board of Supervisors. (May 7, 2019)
Nancy Montoya/AZPM
The Pima County Board of Supervisors Tuesday voted to back Sheriff Mark Napier and accept the a grant from the U.S. Department of Homeland Security meant to help border counties coordinate and cooperate with U.S. Border Patrol officers.  
In approving the funding, the board added conditions for how the money is spent.
Many of the speakers were aligned by party affiliation. Allison Jones, the chair of the Pima County Democratic Party asked the supervisors to reject the $1.5 million because she said that it meant working with Border Patrol on immigration issues.
"Accepting the money could be an epic and resounding defeat of our values and everything we hold dear," Jones said.   
Steve Diamond also opposed the grant.
"No matter how much lipstick you put on it it is still a pig," he said.
David Eppihimer, the chair of the Pima County Republican Party told the supervisors: "I encourage this board to ignore a small minority of the left fringe. Do the right thing and accept the funds."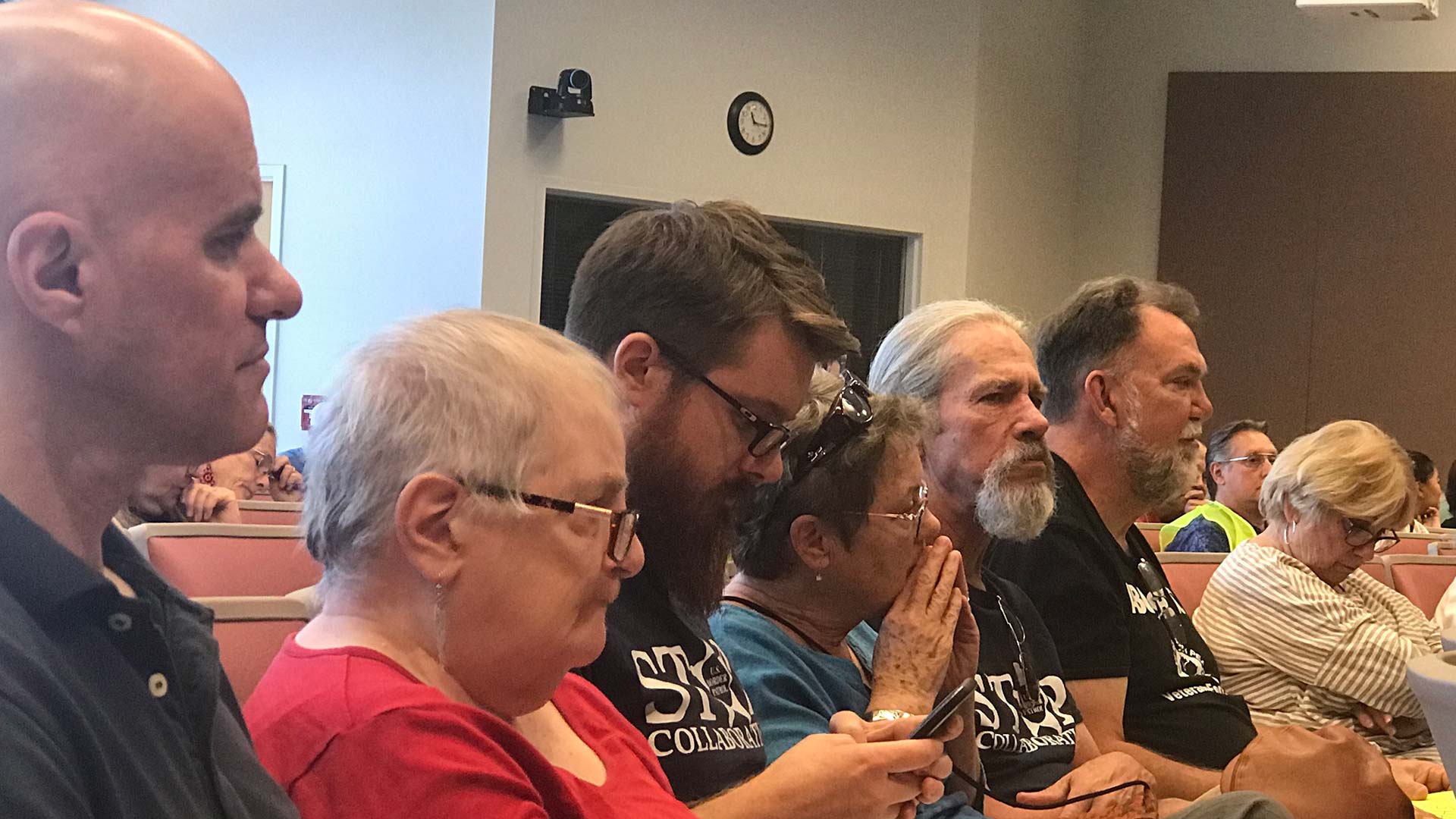 VIEW LARGER Opponents of the Homeland Security Stonegarden grant sit in the audience as Pima County Supervisors vote 3-2 in favor of the grant. (May 7, 2019)

Nancy Montoya/AZPM
The two Republican supervisors, Ally Miller and Steve Christy, voted to accept the federal grant. Democrats Richard Elias and Ramon Valadez voted against the grant money.
Democrat Sharon Bronson broke the tie, and offered an amendment to the proposal that would closely monitor Pima County Sheriff Mark Napier and his use of the funds to prevent them from being used to aid deportations.

The measure passed 3-2. Opponents including Diamond said they have little faith the supervisors will be able to monitor Napier.
"No matter how much you seek to bind Sheriff Napier with ironclad conditions, you can't. Might as well try to bind him with magic as with conditions," he said.
Napier told the board his department will follow every condition set by the vote.