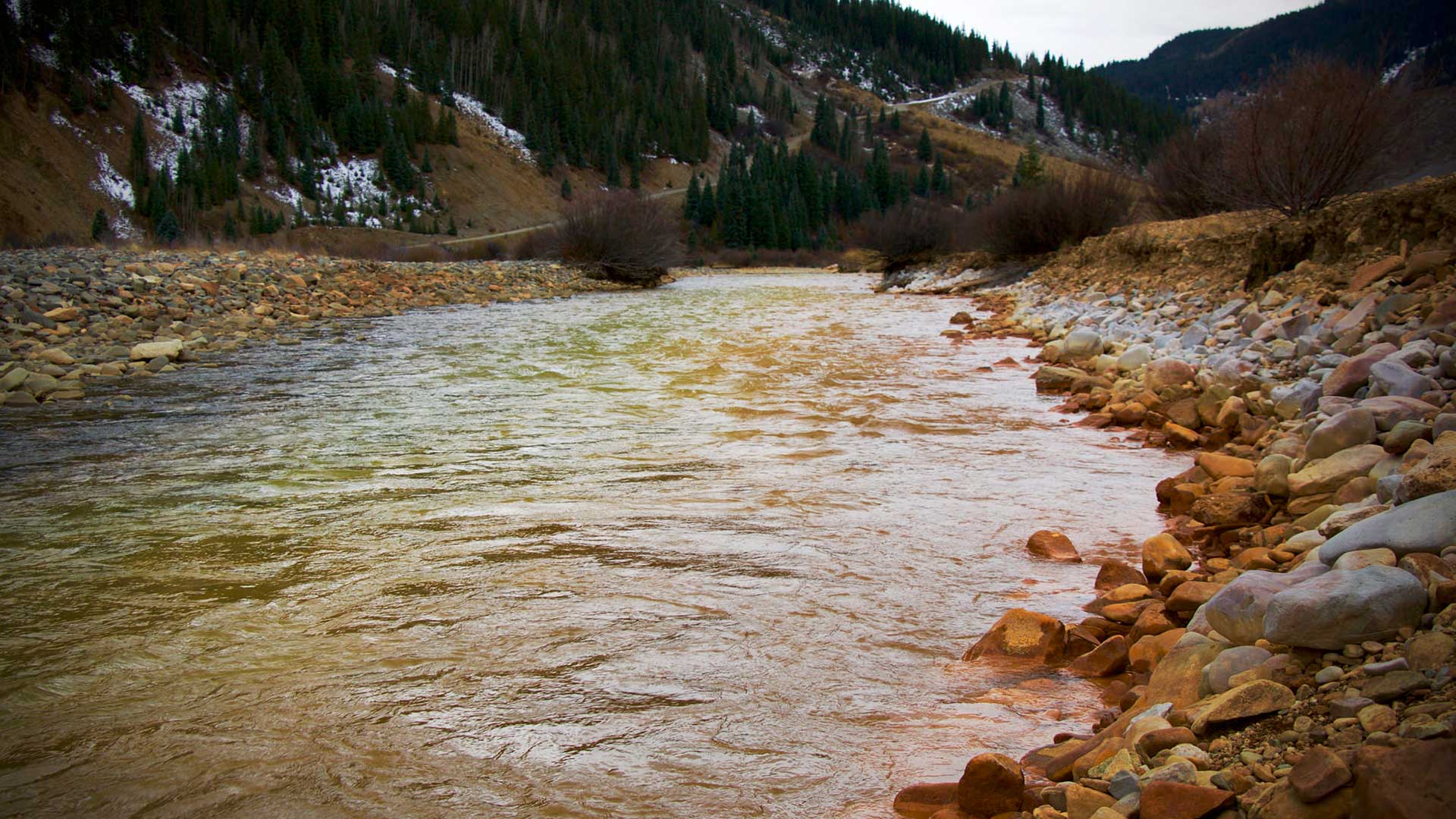 This Environmental Protection Agency photo shows the Animas River with pollution from the Gold King Mine. The 2015 spill in Colorado impacted the Navajo Nation.
EPA
Accidents like the Gold King Mine Spill in Colorado in 2015, which turned the Animas River bright orange with toxic mine drainage, highlight the fact that the nation's hard-rock mining regulatory framework hasn't been significantly updated since it was established nearly 150 years ago.
U.S. Rep. Raúl Grijalva in a press conference said his bill aims to address this by bringing hard-rock mining in line with other extraction industries and better protecting people and the environment, including western watersheds.
"This is about the fundamental reform of an industry. It's not the Old West, it's not 1872. It's the new West, with different demands for the use of our natural resources and an increased ethic of conservation and protection for those natural resources," Grijalva said.
The bill would establish federal royalties for mining on public lands, which, unlike the oil and gas industry, mining companies have never paid.
"Those days are gone," Grijalva said. "We have present times ahead of us and we need to talk about the environment, cultural resources, protection and leaving some areas absolutely alone."
According to Grijalva's release, hard-rock mining is the No. 1 toxic polluter in the country. From 1997 to 2008, the government spent at least $2.6 billion to reclaim abandoned hard-rock mines on federal, state, private and Indian lands, according to a report from the Government Accountability Office.

Grijalva's bill would require mining companies to consult with tribes, establish reclamation standards, create a fund for abandoned mine reclamation and exclude some public lands from mining altogether.
New Mexico Sen. Tom Udall introduced a companion bill in the Senate.