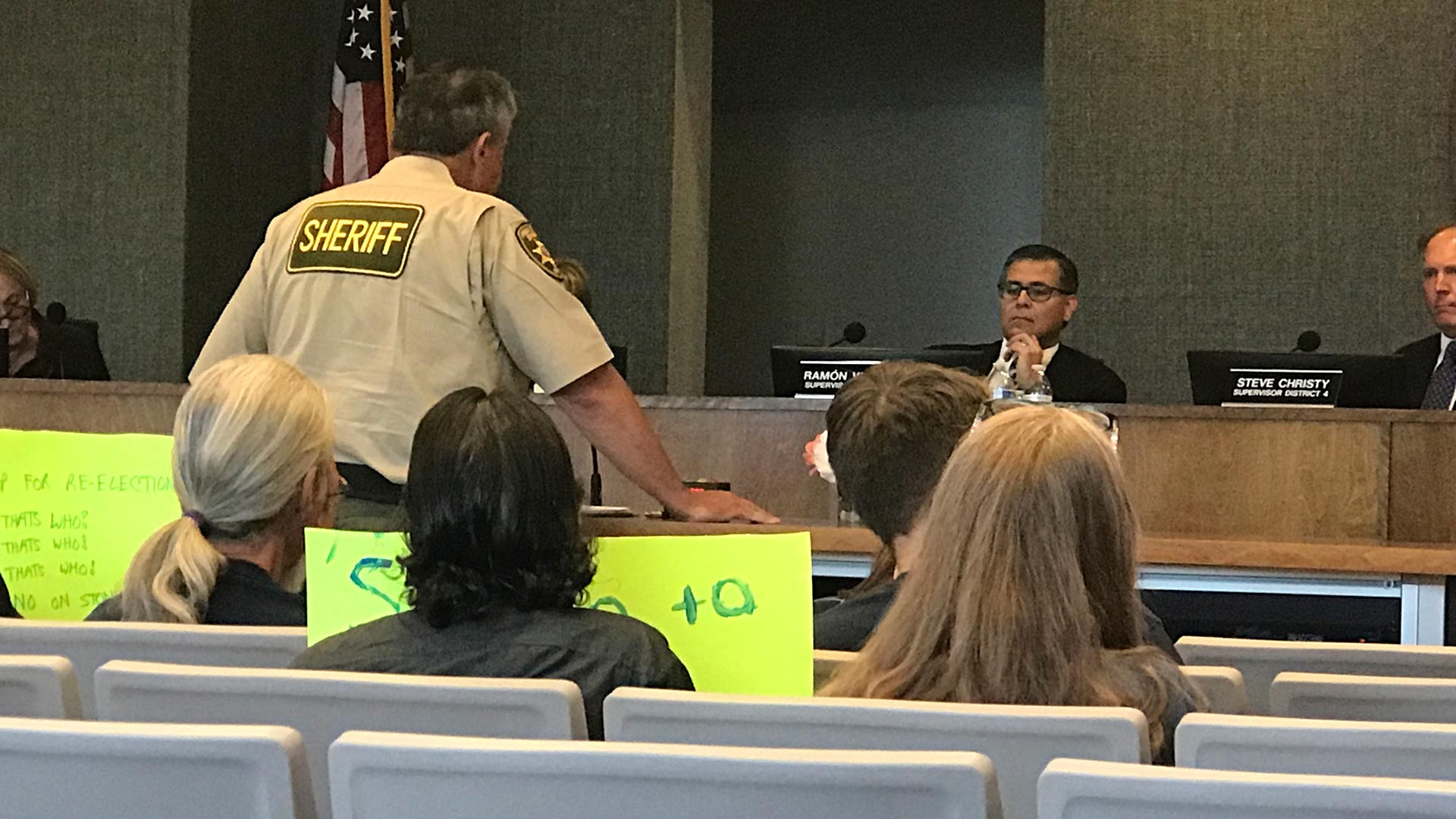 Pima County Sheriff Mark Napier addressing the Pima County Board of Supervisors. (May 7, 2019)
Nancy Montoya/AZPM
The Pima County Community Law Enforcement Partnership Commission is being described by some county lawmakers as akin to a dysfunctional family that refuses to budge on personal agendas.
The commission was established last year as part of the conditions for the sheriff's department to accept a federal grant to pay deputy overtime hours when cooperating and coordinating with Border Patrol. The grant is called Operation Stonegarden.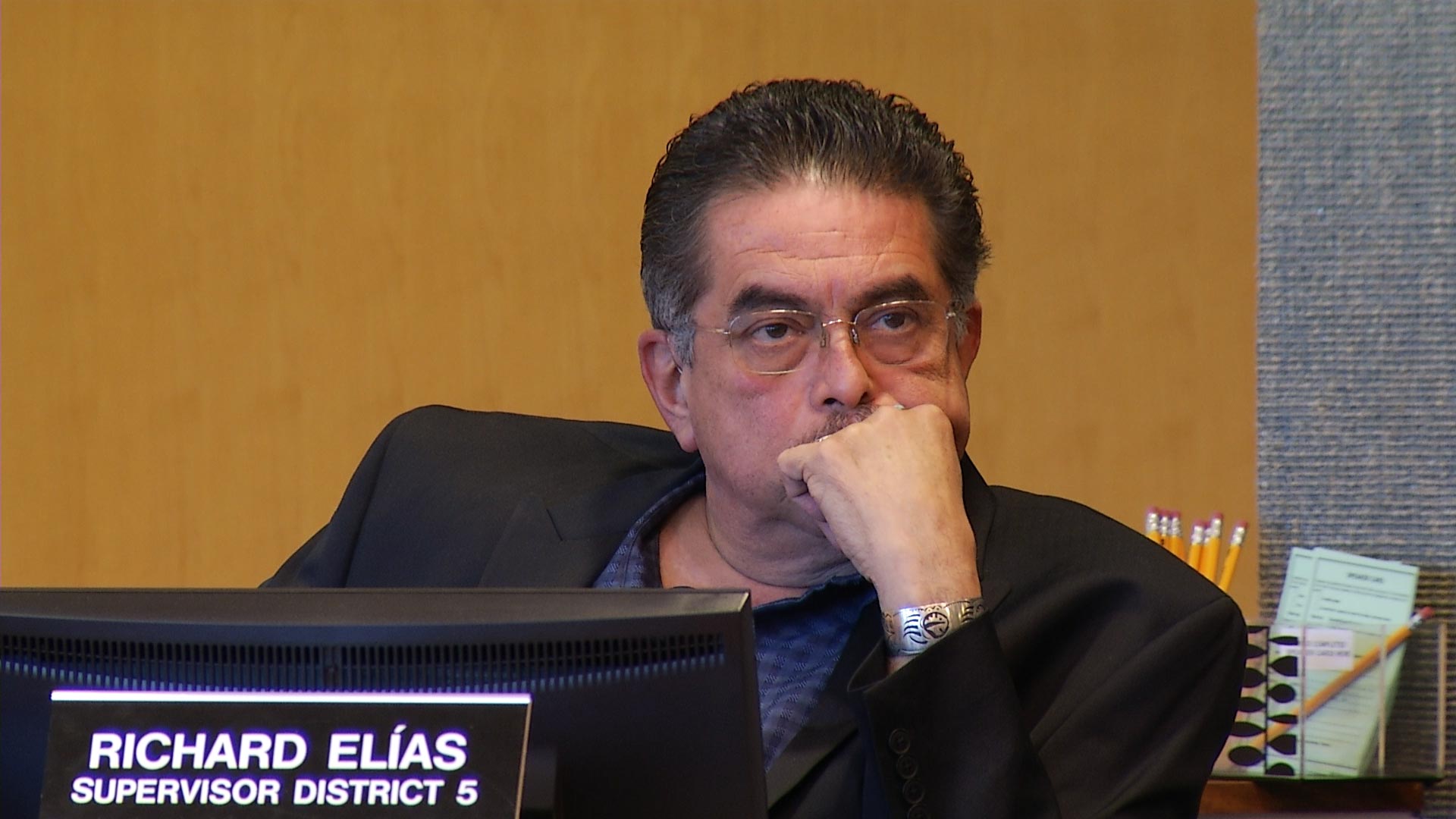 VIEW LARGER Pima County Supervisor Richard Elias.

AZPM
There are 15 members of the commission. Each supervisor appointed three members. Supervisor Steve Christy appointed three former law enforcement officers, and Supervisor Richard Elias appointed three pro-immigration activists. The combination, said Pima County Administrator Chuck Huckelberry, has been very disruptive and contentious.
One of the appointees for Supervisor Richard Elias is Isabel Garcia, a longtime and vocal opponent of Border Patrol and deportations. Garcia maintains that when the county says it will use funds to coordinate with Border Patrol, it is code for something else.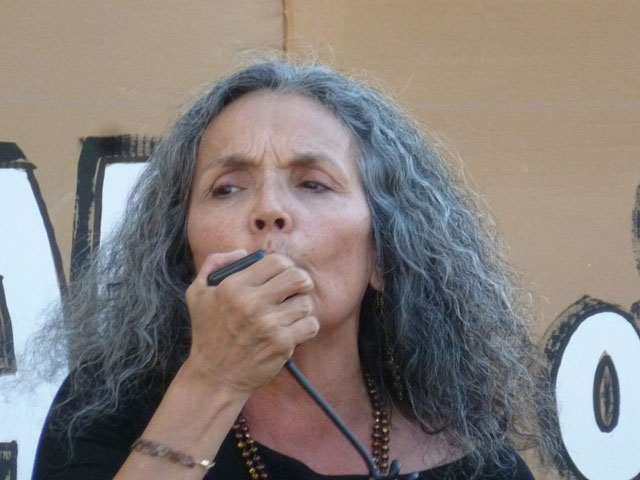 VIEW LARGER Isabel Garcia at a 2013 rally.

Arnie Z. Alpert
"Collaboration of what – stopping brown people. And you know it. It is stopping brown people," said Garcia at a recent supervisor's meeting.
At the same meeting, people who spoke to the board complained about the other two people Elias appointed to the commission. Both have said they are undocumented Pima County residents.

Jessica Rodriguez is an outspoken opponent of Immigration and Customs Enforcement. On her Facebook account she posts a sign that reads, "We don't need ICE reformed, it should be gone."
"I didn't even know they were undocumented when I appointed them," Elias said.
He said that fact wouldn't influence his decision to appoint them.
"They are voices in this community that need to be heard," he said.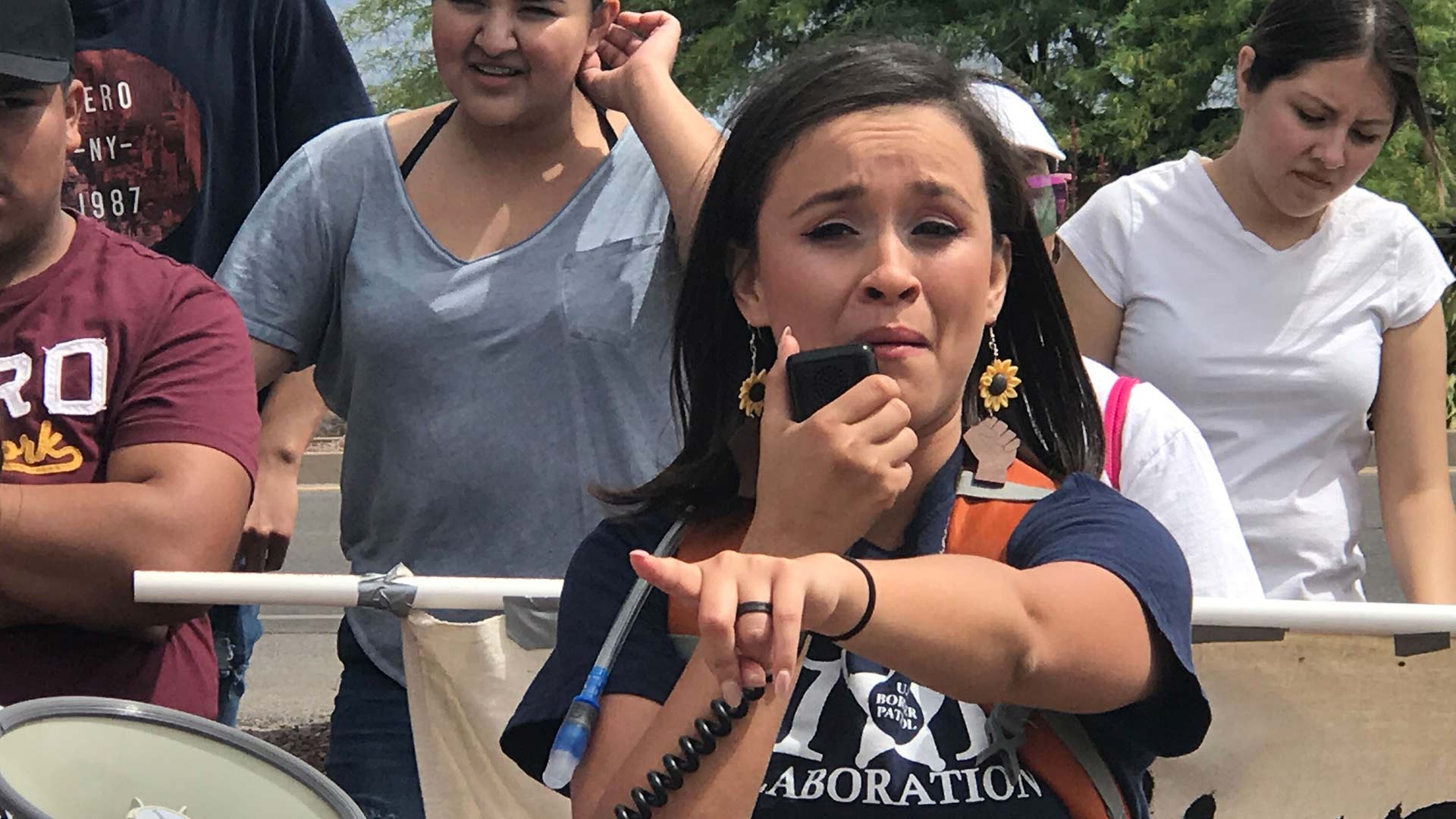 VIEW LARGER Jessica Rodriguez leads an anti-Border Patrol rally of Desert View High School students. Students walked out of school to protest the arrest and detainment of one of their classmates by Border Patrol. (May 2019)

Nancy Montoya/AZPM
For a decade, Pima County has accepted the Homeland Security grant money with little community objection.

Last year civil and human rights advocates, led by Garcia, pressured supervisors to turn down the grant, saying local law enforcement should not be working on immigration stops that result in deportations alongside Border Patrol.

This year, the county supervisors voted to accept a $1.8 million federal grant, over the objections of the advisory committee that voted along party lines to reject the grant.
Supervisor Ally Miller has withdrawn her representatives on the commission. She said they are being harassed and disrespected by Elias' appointees. Supervisors Miller and Christy have said the commission is so dysfunctional that it needs to be dismantled.
Supervisor Elias disagreed.
"We need to talk about difficult things and sometimes, that can get loud," he said.