The University of Arizona is among nine schools that have created the Border Journalism Network, aimed at teaching young reporters how to stay safe while covering the dangerous border region.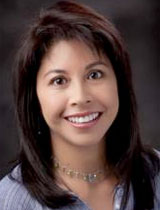 PHOTO: UA News
Celeste González de Bustamante, UA Assistant Professor of Journalism
"What we're doing is sharing different educational materials. We're developing a code of ethics for students working along the border," says UA Assistant Professor of Journalism Celeste González de Bustamante, a co-organizer of the network, which emerged form a recent workshop on teaching border reporting to students. "One of the most important things we are working on now, because of the realities of the border, is to keep our students safe. So, coming up with safety tips."
Those tips include knowing the language, surroundings and high-crime areas, Bustamante says.
While the new Border Journalism Network is aimed at educating future border reporters, veterans know first-hand what the situation is like. Michel Marizco has been covering the U.S./Mexico border region for eight years for a number of media outlets, including Arizona Public Media.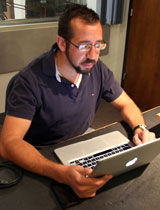 PHOTO: Robert Rappaport
Michel Marizco, AZPM/Fronteras Border Reporter
"The border is a really dangerous place to report. It primarily depends on what topics you're covering. Clearly, the most vociferous topic you can get into is going to be organized crime," he says. Corruption in law enforcement and drug traffickers also are major problems in border communities, Marizco says.

While students who cover the border region will take some time to learn what the veterans already know, as part of the new Border Journalism Network, student reporters on both sides of the border will report stories for "On the Line," Bustamante says. Those stores will focus on cross-border topics such as politics, culture and the environment.
Partners in the project include the U of A and a number of other institutions, along with the Gannett Foundation and the Dart Center for Journalism and Trauma.