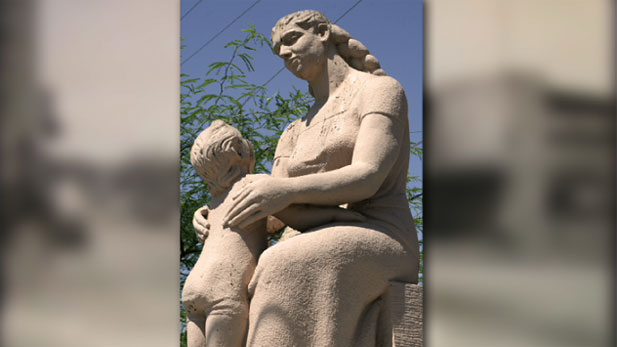 Tucked three blocks south of the border, "A Monument to the Mother" exemplifies the often-overlooked modernist art and architecture hidden in the border towns of Nogales.
Note: Historian Demion Clinco's "History Moments" do not represent the views or opinions of Arizona Public Media or Arizona Illustrated.
When people have conversations about the U.S.-Mexico border, they often involve controversial or divisive topics like illegal immigration or drug violence. But there's another side to the border that's worth exploring, according to local fans and experts of architecture and culture.
Demion Clinco, president of the Tucson Historic Preservation Foundation, describes the modernist legacy and shared culture of the cities of Nogales, Arizona and Nogales, Sonora, Mexico.
Their remaining examples--including statues and several structures--are often overshadowed by people who are on a mission to find a place to eat, a pharmacy to save some money or a store to buy some souvenirs, but Clinco recommends you take some time to slow down a bit, look around you, and treat yourself to a bit of border history and architecture.