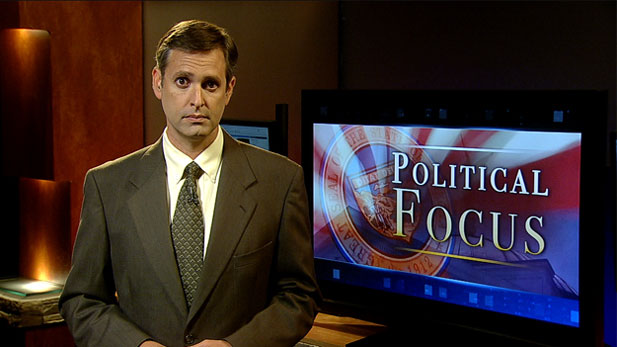 Christopher Conover addresses the future political career of Gabrielle Giffords. (PHOTO: AZPM)
The brief appearance of U.S. Rep. Gabrielle Giffords on the floor of the U.S. House earlier this week has once again stoked the debate over her political future.
While pundits argue whether she will run for reelection next year, Giffords' office continues to say no decision has been made. They also point out the decision does not have to be made until May 2012, the deadline for candidates to file.
In the meantime, speculation also abounds about who would take on Giffords if she does decide to run again.

The most common name mentioned is state Sen. Frank Antenori, a Tucson area Republican. He has made it no secret that he would like to make a run at the Congressional District 8 seat.
But it looks like Giffords and her team will determine his federal political future. Antenori told the Arizona Capitol Times that he would only run if Giffords does not throw her hat in the ring. He says she would be nearly impossible to beat.

The Giffords campaign continues to raise and spend money, so it is prepared if she runs for reelection. See our analysis of campaign financing here.