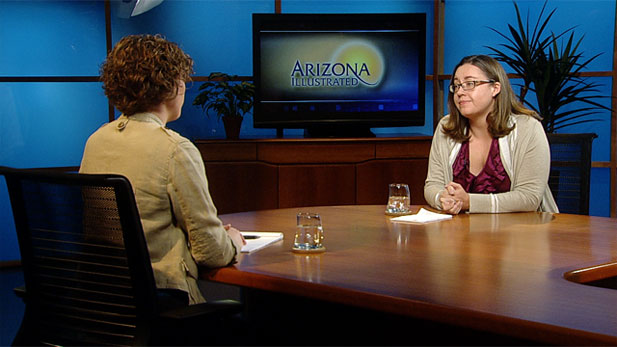 PHOTO: AZPM
Andrea Kelly interviews Kate Kenski, a local political scientist, about the political fallout, or benefit, of the debt ceiling negotiations.
After weeks of negotiations on the debt ceiling, Congress and the president agreed on a deal. What's less certain is what the debate means for the long term, politically.
Political communications professor Kate Kenski says the debate proves voters got what they wanted when they elected Republicans to the majority in the U.S. House of Representatives and Democrats to the majority in the U.S. Senate.
Poll numbers indicate many Americans followed the debt ceiling debate, but aren't necessarily pleased with the outcome.
"It shows that this is what happens when you live in a country with people who ...have many different points of view and they're trying to reach an agreement on how government is to work," Kenski said.