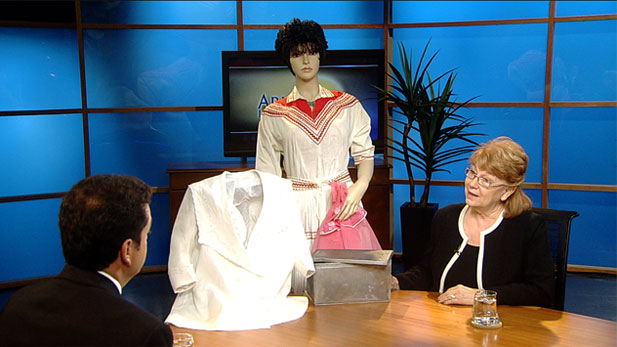 PHOTO: AZPM
Eileen Warshaw, the executive director of the Jewish History Museum in Tucson, joins the studio.
The Jewish community built and opened the first synagogue in Tucson, Arizona in 1910. By the 1940s, the congregation had grown too large for the structure, and its members moved to a new location.

The original building fell into disrepair--until just a few years ago, when it was restored and began a new chapter as the Jewish History Museum.
Eileen Warshaw, the museum's executive director, says the Jewish influence in the Tucson area goes back for generations. The museum houses artifacts and firsthand accounts detailing the Jewish community's contributions, and a new exhibit will allow visitors to learn more about it.
It's called "History and Nostalgia: The Southern Arizona Jewish Experience 1850-1950," and it opens on Sunday, August 14th.
The Jewish History Museum is located south of downtown Tucson at 564 S. Stone Avenue.