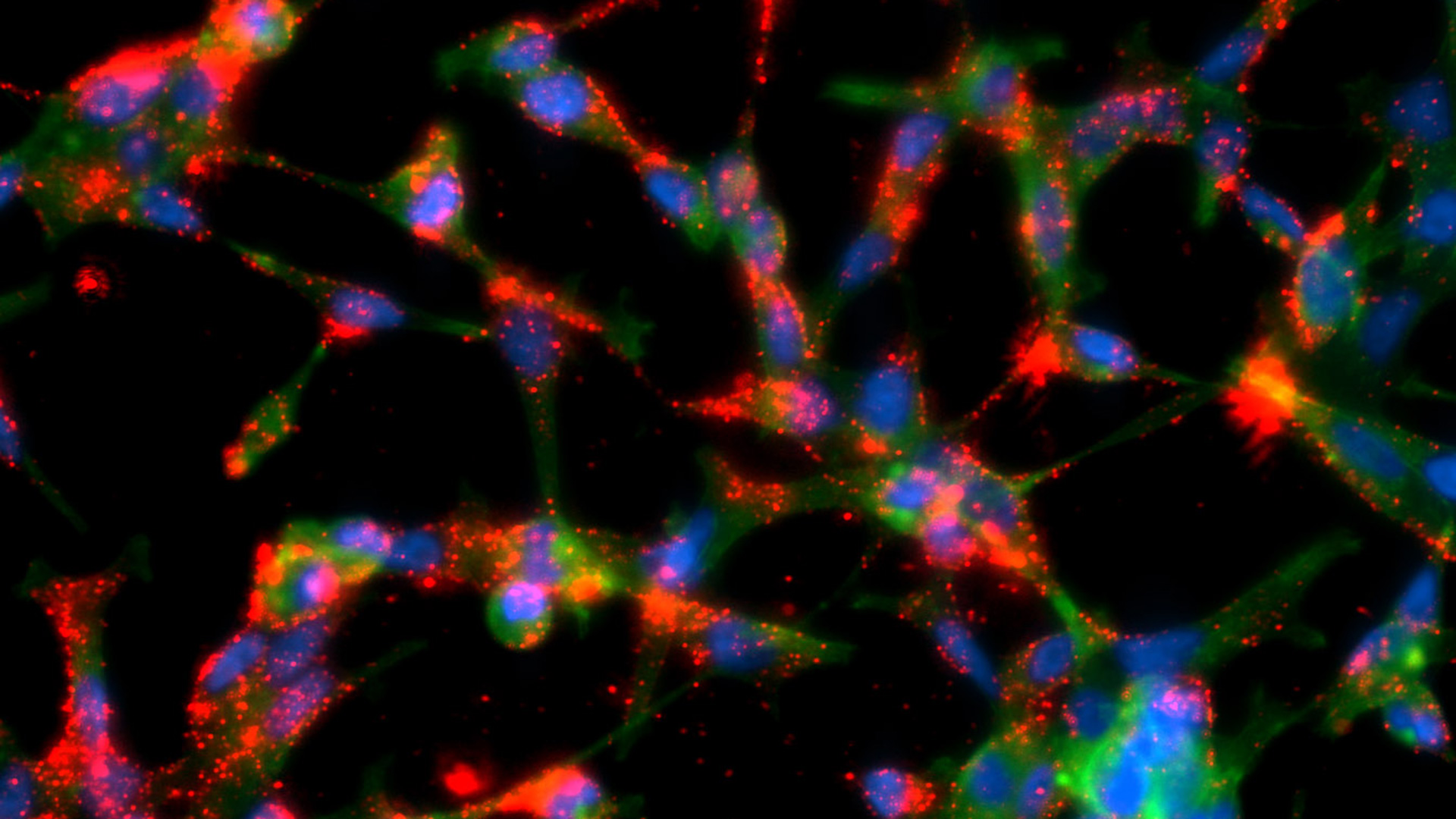 This image shows prostate cancer cells interacting with medicine-carrying nanoparticles. The end goal is to deliver drugs specifically to the tumor.
Omid Farokhzad and Robert Langer/National Cancer Institute
A University of Arizona researcher is examining ways to develop extremely small material for everything from computers to medical devices.
UA Chemical and Environmental professor Anthony Muscat deals with objects measuring in nanometers. A nanometer is one-billionth of a meter small.
Muscat notes 30 years ago, the smallest objects you could manufacture were measured in microns.

"But now the devices are so small that you really need high powered microscopes to see them," he said. "If we had a particle that was two or three nanometers in diameter, about 10,000 of those particles would fit across the diameter of a hair on your head."
Muscat's research could help the semi-conductor industry further reduce the cost of making parts for computers and cell phone chips. The technology has already given medical scientists the ability to directly target cancer-causing cells, and it's also being studied to diagnose and treat the buildup of plaque in the body's arteries.