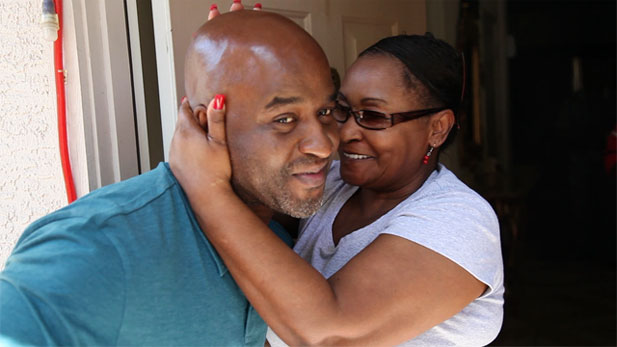 Aryon Williams, Jr. was released from death row in July 2011 after serving two decades behind bars. (PHOTO: AZPM)
A 1992 first-degree murder conviction. A 1993 death sentence.
Inmate Aryon Williams, Jr. never thought he would be able to walk as a free man again. But five years after his conviction, new documents and a lawyer whose passion it is to help prisoners like Williams combined to give him a glimpse of hope and a new chance at life.
The man who would be living that life was a different one. Twenty-one years in prison, 14 of them in solitary confinement, had made it difficult for Williams to touch anyone.
"You get used to people not touching you," says Williams. "It takes a little bit to get used to."
The Phoenix metropolitan area has changed in those 21 years, in everything from its geography to people's fashions.
Apprehensive about these changes, Williams makes his way towards his first interaction with his family. Knowing that his mother is "clingy," he knows that this interaction will be difficult, but that it is something good.