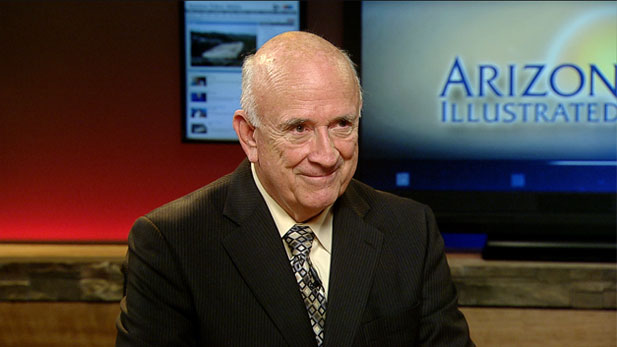 PHOTO: AZPM
Mayor Bob Walkup joins the studio to discuss his time as mayor and what is to come for the city of Tucson.
Tucson Mayor Bob Walkup is leaving office in December, after 12 years as head of the city government.
The city council approved an agreement with the University of Arizona baseball team to use the city's Hi Corbett baseball field, now that the Colorado Rockies baseball team is no longer using the field for its spring training.
"It's a good deal for the University of Arizona, I can just feel the community getting behind the university baseball team like basketball and football. It's good for the city, too," Walkup said.
Walkup also reflected on his tenure in office, the economic hardships the government has faced during the last few years, and how the Rio Nuevo downtown redevelopment project is going.