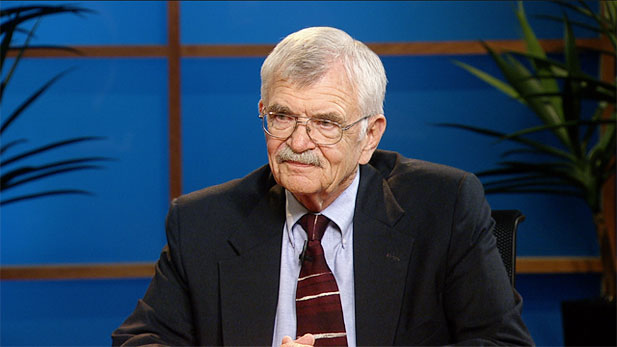 PHOTO: AZPM
University of Arizona President Eugene Sander discusses upcoming changes.
Several high-level University of Arizona staff are leaving the campus this fall, following former President Robert Shelton's resignation to become executive director of the Fiesta Bowl. The man overseeing the hiring in these positions is UA President Eugene Sander.
There are others leaving campus as the Arizona Board of Regents searches for a new president to take over at the University of Arizona next summer. Many of the positions will be filled with the recommendation from campus search committees.
Among the people who have left, or will soon leave the UA, are former Provost Meredith Hay and Vice President of External Relations Steve MacCarthy. Both are leaving for other jobs in higher education. Dr. William Crist, the vice president of the Arizona Health Sciences Center, is retiring.
Is this a normal staff turnover for a university searching for a new president?
"The question is, what's normal?" Sander said.