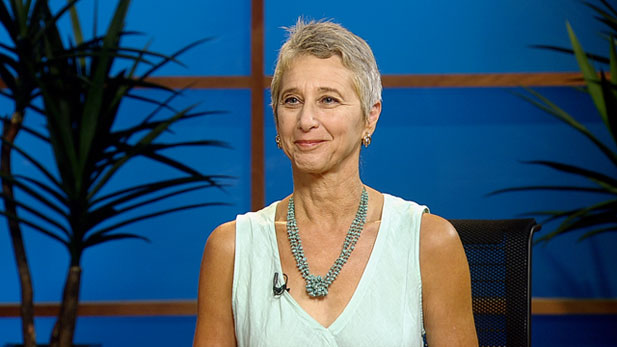 PHOTO: AZPM
Penelope Jacks, director of the Children's Action Alliance in Southern Arizona, promotes childhood well being.
About one in five children in Arizona live in poverty, and the Children's Action Alliance is working on several fronts to address the complex issues.
Penelope Jacks, director of the CAA in Southern Arizona, saysher group uses publications, research and advocacy in areas such as health, education and juvenile justice to reduce the childhood poverty rate.
The Annie E. Casey Foundation last week released its annual Kids County Data Book, showing Arizona's overall ranking is 37 among the 50 states in issues that affect children. Jacks said she fears the situation will deteriorate given recent cuts to programs and services that benefit children.
The CAA and other groups will sponsor an education forum with U.S. Rep. Raul Grijalva on Wednesday, beginning at 5:30 p.m., at Rincon High School in Tucson.