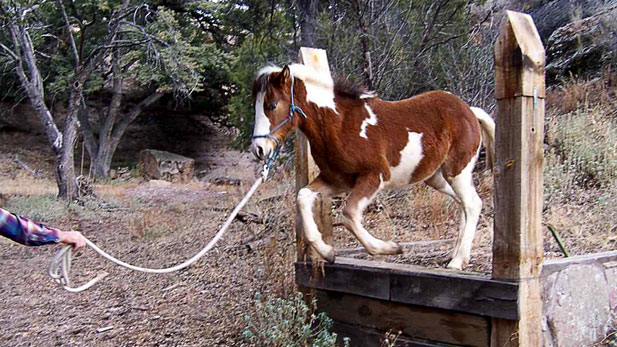 PHOTO: AZPM
The horse that discovered America -- the Spanish barb -- will be topic of an exhibit at Southern Arizona's Amerind Museum.
A celebration of the horse brought to the New World by European explorers will be held Saturday at the Amerind Museum at Dragoon southeast of Tucson.
The Spanish Barb was introduced to the New World first in the Caribbean by Spanish conquistadores, then to what are now the United States, Mexico and South America.
In the late 1600s, Jesuit missionary and explorer Father Eusebio Kino established a herd of Spanish barbs along with other livestock for the settlement of the Pimeria Alta, as the Spanish called the northern reaches of their New World colonies. The Pimeria Alta included Tucson and other parts of Southern Arizona.
Known as the "Padre on Horseback" for his extensive explorations in the saddle, Kino and his Spanish barbs were said to travel 70 miles a day, making many trips from Mexico City to the Pimeria Alta settlements. Prized for their endurance and hardiness, these horses were instrumental in settling the West.
However, as settlers came westward and saw the horses, they labeled them "foreign" and lacking in appeal. In a strategy to contain Native Americans, the military confiscated, sold or destroyed their horses. The Spanish barb thus was pushed to the brink of extinction in the United States through slaughter and cross-breeding by the end of the 19th century.
Spanish Barb Association member Maureen Kirk-Detberner, relates why the Spanish barb is an integral part of Arizona's history and why the breed has been declared Arizona's State Heritage Horse.