Work on a new scoreboard at Arizona Stadium in Tucson will be complete in time for the University of Arizona's first home football game Sept. 3.
The work started in May, and since then, Sixth Street just south of Arizona Stadium has been a maze of construction barricades and heavy equipment.
A massive steel riser was built just outside the stadium walls to support the high-definition video screen.
At 112 feet across and 47 feet tall, the scoreboard will be one of the largest in the NCAA.
UA Athletic Director Greg Byrne says there may be some technical bugs with the scoreboard during the first few games. But he expects it to become a point of attraction for fans and potential recruits alike.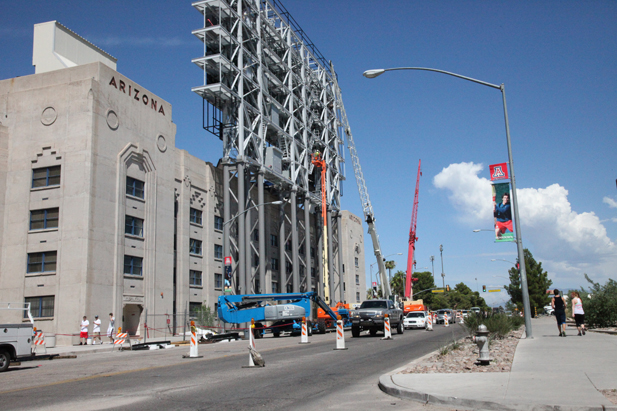 PHOTO: Mark Duggan
Work on the new scoreboard has caused traffic jams near the stadium since May 15th.