Pima County's Department of Environmental Quality is asking for the public's comments on issuing an air quality permit for the proposed Rosemont Mine. PDEQ will accept comments through 5 p.m. Monday, Nov. 28.
Anyone may submit comments in writing throughout the comment period. Each submission must include the person's name, address and signature. PDEQ officials also say the comments should clearly state the writer's opinion on whether the air quality permit should be issued or denied for Rosemont Copper's proposed mine. A public hearing will also be scheduled soon for oral comments.
The proposed permit covers potential mine emissions such as particulates, sulfur dioxide and carbon monoxide.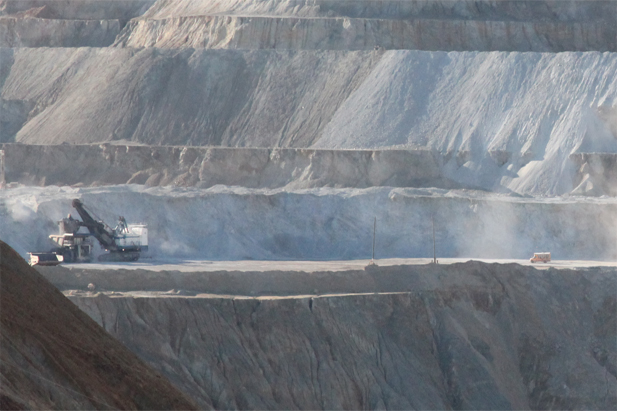 PHOTO: Mark Duggan
Heavy equipment in an open pit copper mine.
Rosemont Copper proposes to build an open pit copper mine 30 miles southeast of Tucson. The air quality permit is one of many the company must obtain before it can begin building the mine.
Written comments can be mailed, emailed or delivered to the PDEQ offices in downtown Tucson. Copies of the permit application, the proposed permit, and other materials are at the PDEQ website