Shortly before the demolition of New York City's Shea Stadium in July 2008, superstar Billy Joel electrified audiences with two memorable concerts at the historic arena. Joel's special guests included Tony Bennett, Garth Brooks, and Sir Paul McCartney whose 1965 appearance there with the Beatles was so iconic.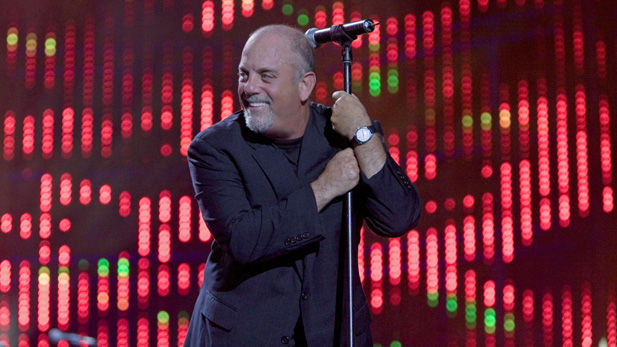 Billy Joel: Live at Shea Stadium (PHOTO: PBS)
Built in 1964, Shea Stadium was the home of the New York Mets for 45 years. Designed as a multi-purpose stadium, Shea became the birthplace of arena rock when the Beatles appeared there on August 15, 1965, establishing the ballpark as a pinnacle venue for rock's biggest names. The Who, The Police, The Rolling Stones, Bruce Springsteen and others have all played Shea.
Chosen as the last rock act to play the venue, Billy Joel staged his "Last Play at Shea" concerts on July 16 and July 18, 2008, rocking a combined audience of 110,000 fans with one of the most emotionally charged shows ever played at the historic stadium.
Watch the full episode. See more Great Performances.
Friday at 10 p.m. on PBS-HD.