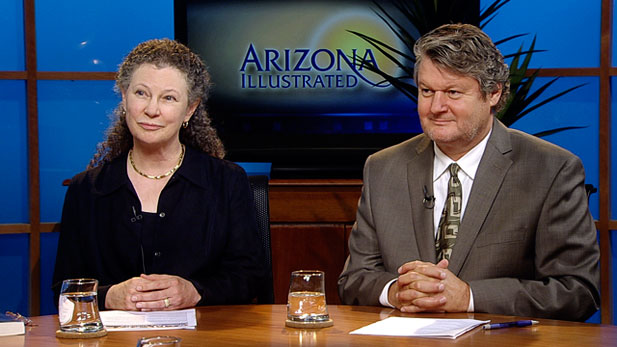 PHOTO: AZPM
UA's college of Social and Behavioral Sciences is presenting a program on the 10th anniversary of 9/11 that will include conversations about security, culture, politics, and the media.
The University of Arizona will host a series of events commemorating the terrorist attacks of 9/11, starting Thursday with a speech by Alan Bersin, commissioner of U.S. Customs and Border Protection.
Bersin, known as the border czar," will discuss changes in border security since 9/11. His appearance will be at 8:30 p.m. in the North Ballroom of the UA Student Union.
The UA College of Social and Behavioral Sciences will host a series forums and panel discussions the following week to study security, customs, culture and media changes that have occurred as a result of the events of Sept. 11, 2001.
On the actual anniversary, Sept. 11 at noon, will be the screening of "Rebirth" at The Loft Cinema in Tucson. "Rebirth" chronicles the lives of five people coping with the aftermath of 9/11 and includes the stories of someone in the World Trade Center as well as those who lost loved ones.
College Dean J.P. Jones says planning for the events has been under way for more than a year.
A complete schedule of events is at the College of Social and Behavioral Sciences Website.
And for a full list of 9/11 10th anniversary events in Southern Arizona, go to tucson911.org.