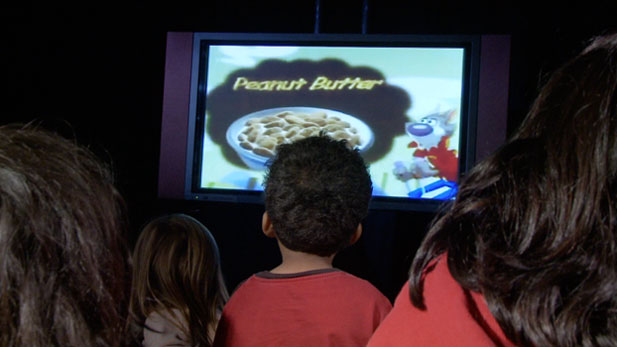 PHOTO: AZPM
Reaching children at an early age with healthy eating habits is a deterrent to the obesity epidemic.
Obesity affects 17 percent of all children and adolescents in the United States, triple the rate from just one generation ago, according to the Centers for Disease Control and Prevention.
Scott Going, professor in nutritional sciences at the University of Arizona, works in childhood obesity prevention, and he says youth are experiencing an epidemic.

Going says the problem is the result of eating too many calories and not getting enough physical exercise. "If we're going to do something about childhood obesity then we need to do something about both sides of the energy balance equation," he says.
Pediatric endocrinologist Priti Patel is at the front lines of the fight against obesity among young people. Families come to her to help treat diseases that have historically been the domain of older adults and are caused by a poor diet and insufficient exercise.
"We're seeing early onset of complications such as type II diabetes, high blood pressure, high cholesterol," Patel says.
Patel is part of a multi-disciplinary team focused on care for children with diabetes at Diamond Children's Medical Center and the Angel Wing for Children with Diabetes.
Jeanie Fenn, a pediatric nurse practitioner, works on a team that includes nutritionists, exercise physiologists and dietitians and says developing strategies for treating obesity can be a complex process and require the help of a social worker.
"Part of this is a behavioral/psych/social issue," she says. "You're dealing with your feelings, and how you cope with stress: How do I take care of myself when I'm feeling bad? Do I eat? What are different ways I can handle that?"

Fenn says the objective is to get patients and their families to eat healthy and get fit. It may seem like a simple enough proposition, but there are plenty of challenges that can derail the efforts. And, statistics show that for minority communities, and people living below the poverty line, eating healthy can be a difficult goal to reach.