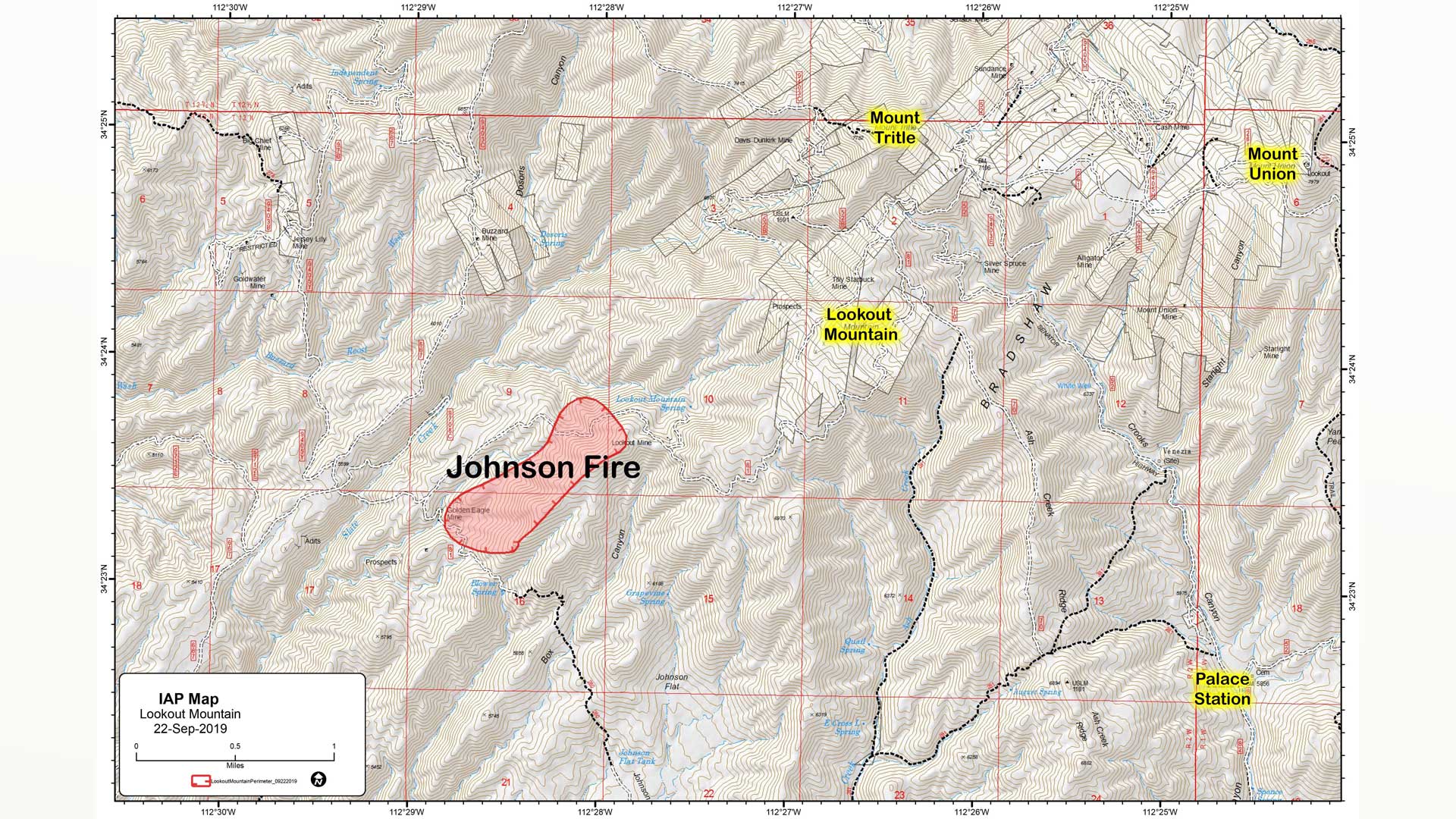 VIEW LARGER A map showing the approximate location and perimeter of the Johnson Fire near Prescott, dated Sept. 22, 2019.

Inciweb
Summer did not end quietly for hundreds of people who live south of Prescott. A wildfire broke out on national forest land on the last full day of the season, leading Yavapai County officials to order a mandatory evacuation.
Smoke was spotted shortly after two Sunday afternoon, near Lookout Mountain about eight miles south of Prescott. By late afternoon the Prescott National Forest said the Johnson Fire was burning in about 200 acres of brush and pinyon pine. Later the Yavapai County Sheriff's office issued a "code red" alert, ordering mandatory evacuation for about 1,000 people who live near the fire area.
The American Red Cross set up a shelter at Prescott High School, and a local nonprofit called Animal Disaster Services offered shelter space for household pets. The Yavapai County Sheriff's office posted a photo of a converted DC-10, one of the largest air tankers available, on its way to make a retardant drop on the fire, shortly before sundown.