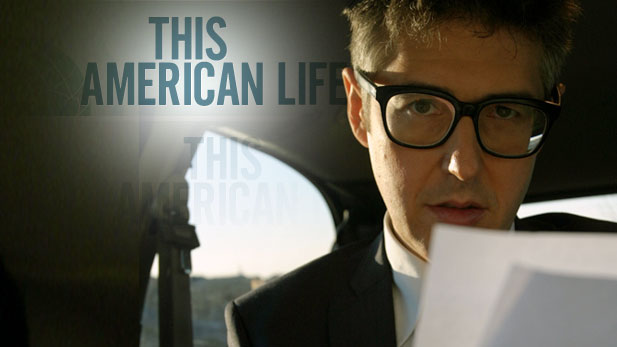 Ira Glass This American Life
In this show, we return to people who've been on This American Life in the last ten years, whose lives were drastically altered by 9/11, including Hyder Akbar, an Afghan-American teen who moved to Afghanistan after his father was tapped to become governor of Kunar province there; Marian Fontana, whose husband Dave was a fireman who died in the Twin Towers; and Lynn Simpson, who escaped from the 89th floor and made it out of the World Trade Center with about a minute to spare.
Find out more about this week's episode
---
This American Life, hosted by Ira Glass, has a hard-to-describe sound, millions of listeners, and a bunch of awards.
Each week features a theme and a variety of stories on that theme. It's mostly true stories of everyday people, though not always.
Some of the writers whose work has been on the program: David Sedaris, Sarah Vowell, Russell Banks, Dave Eggers, David Rakoff, Tobias Wolff, Jhumpa Lahiri, Anne Lamott, Michael Lewis, Michael Chabon, Nick Hornby, Alex Kotlowitz, Dan Savage, David Foster Wallace, Spalding Gray, Chris Ware, Gay Talese, Haruki Murakami, Aimee Bender, Lydia Davis, Junot Diaz, Sherman Alexie, Bill Buford.
This American Life started in 1995 in Chicago. It went national in early 1996 and in the years since, it's won a lot of awards, such as the Peabody, DuPont-Columbia, Murrow, and Overseas Press Club, to name a few. Ira Glass, the host of the show, was named best radio host in the country by Time Magazine. And the American Journalism Review declared that the show is at "the vanguard of a journalistic revolution."