Senator John McCain (R-AZ) and Representative Jeff Flake (R-Mesa) say the mine near Oak Flat Campground is too rich in copper to ignore. They're supporting a bill that would allow for a swap of thousands of acres of the land with acreage owned by mining companies elsewhere.
Resolution Copper wants the land east of Superior to build an underground copper mine.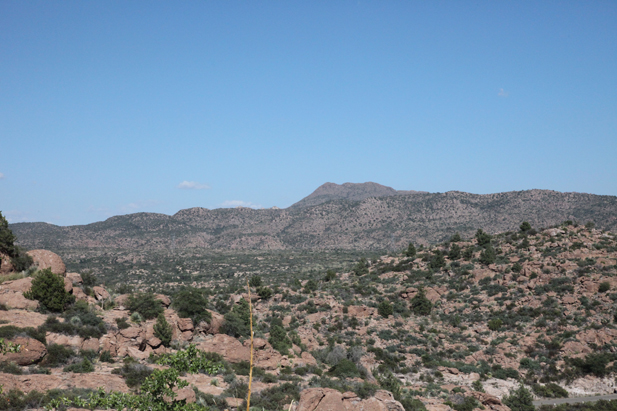 PHOTO: Mark Duggan
Oak Flat, east of Superior, is where Resolution Copper proposes to build a large underground mine.
McCain issued a statement saying "This proposal, to mine the richest copper ore (body) in North America ever discovered, rather than having to import copper from other countries, would have a profound effect on the economy of the hardest-hit part of the state of Arizona."
Representative Paul Gosar (R-Flagstaff) introduced the bill. He and McCain say the mine would support 3,700 jobs.
But the Sierra Club's Sandy Bahr says that mining companies are increasingly using automation at their mine operations and eliminating positions. Her organization opposes Gosar's land-swap bill.
Gosar's bill is part of a package being pushed by western state Republicans who say it will end regulations that stifle business. The bill passed the House Committee on Natural Resources in July but hasn't come up for a vote in the full House. It calls for Resolution Copper to get 2,422 acres of land at Oak Flat. In exchange, the federal government would get eight different pieces of land totaling 5,344 acres.
Reporter Mark Duggan examined the issue of the proposed Resolution Copper underground mine near Superior, in his series Copper at the Crossroads.