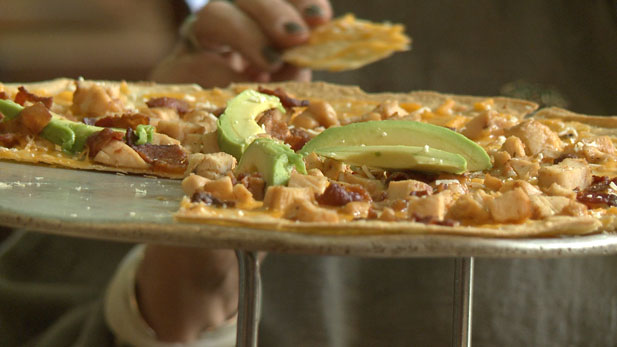 PHOTO: AZPM
Tony Paniagua interviews Tucson Originals Organization member Jim Murphy and event director Diane Frisch about restaurants that are owned and operated locally.
Members of the Tucson Originals are preparing for the 2011 Culinary Festival next month, featuring Tucson's top cuisines and 150 wines.
The Originals, started by 10 locally-owned restaurants as a way to compete with chains and fast-food eateries, puts on the festival every fall.
Jim Murphy is the treasurer of Tucson Originals but he's also the chef and owner of Bluefin Seafood Bistro Bluefin Seafood Bistro and Kingfisher Bar and Grill Kingfisher in Tucson.

He says a much higher percentage of your money spent at a local restaurant stays in the community compared to eating at a national chain.
Along with the presentation of awards to culinary experts from Tucson and Sonora, the first day of the festival gives people the opportunity to vote for their favorite margaritas while also benefiting the Arizona's Children's Association.
"Saturday and Sunday will have the majority of the Tucson Originals available, presenting their food for tasting and over 150 different wines from around the world," says Diane Frisch, Event Coordinator for the 2011 Culinary Festival.