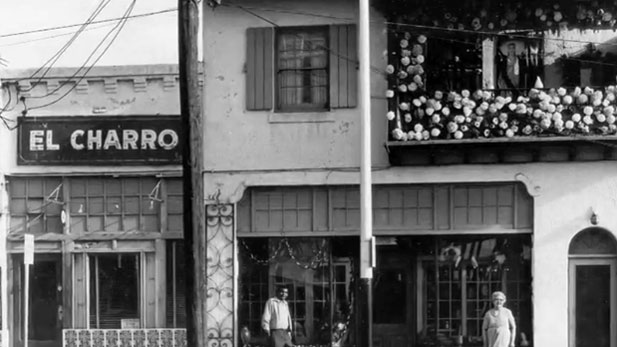 PHOTO: AZPM
The Flores Family is being honored by the University of Arizona Hispanic Alumni Association for their decades of work and support to the Tucson community. They have owned El Charro restaurants in Tucson since 1922.
A conversation about which restaurant in town has the best Mexican food can lead to contentious debates among Tucsonans. There are plenty of establishments to choose from in this town, but often at the top of the lists of favorites you'll find El Charro.
Carlotta and Ray Flores head the business with the help of their children, and they say they are happy to be a part of the culinary landscape of Tucson. They have also made it a point to support the educational mission of the University of Arizona, and as a result the UA Hispanic Alumni Association is now honoring them with the 2011 Portrait of Excellence.

"It's something we never expected," says Carlotta Flores. "It's not something we thought about: How much involvement we've had at the university."

The two will accept the Portraits of Excellence Award during the UA Hispanic Alumni Association scholarship dance in December.