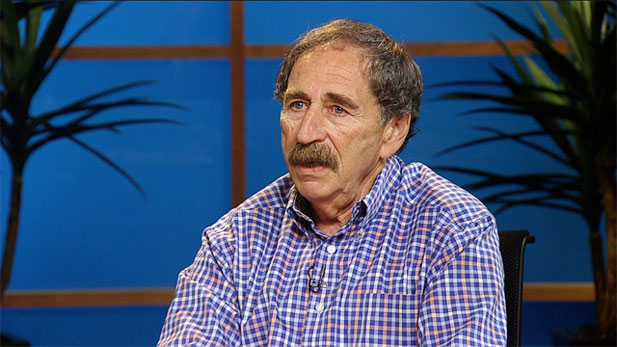 Former Tucson Mayor and political science Professor Tom Volgy says the city needs a new manager committed to Tucson. (PHOTO: AZPM)
The search for a new Tucson city manger is getting underway. But some people are scratching their heads when it comes to the frequency that position comes open.
Tom Volgy, professor in the University of Arizona's School of Government and Public Policy and a former Tucson mayor, offers an insider's perspective on the search for a new city manager. Volgy was mayor for one four-year term and a City Council member for 10 years.
Volgy says the city should conduct a national search, but he also cautions that whoever gets the city manager position needs to be dedicated to Tucson like a local.
The average Tucson city manager stays in officer for about two years.
Christopher Conover and Andrea Kelly talk with former Tucson Mayor and Political Science professor Tom Volgy. (VIDEO: AZPM)