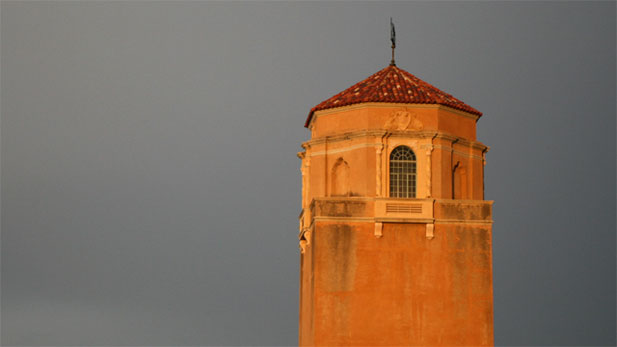 PHOTO: AZPM
Demion Clinco tells us about the historical and cultural significance of the El Con Tower in midtown Tucson.
The El Con Water Tower was originally constructed in 1928 by Roy Place to serve the subdivision of Colonia Solana.
Designed in the popular Spanish Colonial Revival Style, the water tower fit in well with surrounding landmark buildings.
"In addition to decorating the plain water tank, the Spanish Revival Tower drew attention to the subdivision, promoted sales of lots and homes, and stood as a monument to its architect and builder," says Demion Clinco, President of the Tucson Historic Preservation Foundation.
In 1962 the city made plans to demolish the retired tower. Residents rallied against the plans, and the tower officially became a Tucson landmark in 1991. In 1994 it was fully restored.