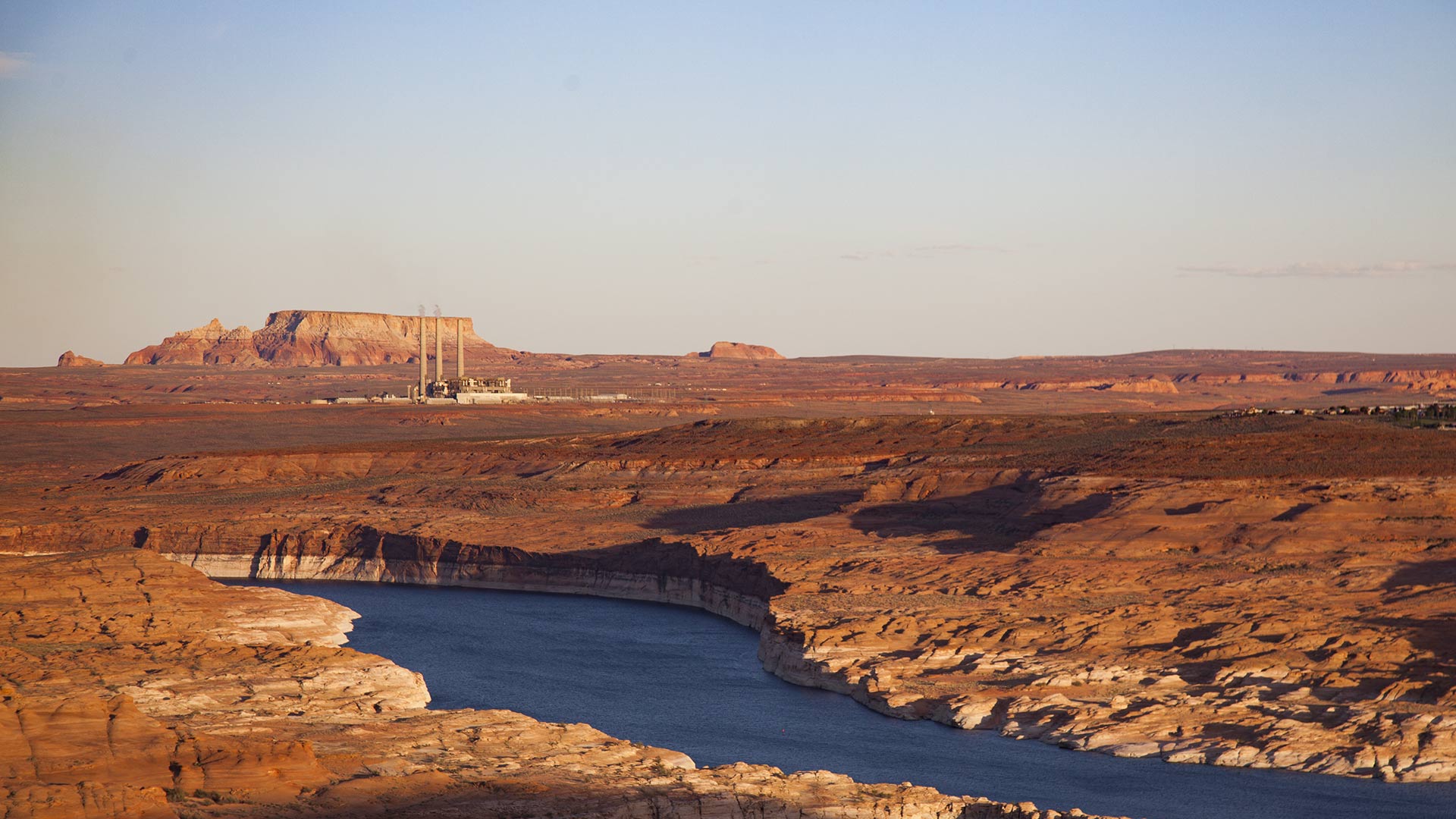 The Navajo Generating Station can be seen beyond Lake Powell near Page, Arizona, April 2018.
Vanessa Barchfield/AZPM
The U.S. Environmental Protection Agency is deciding on the necessity of an environmental standard that regulates mercury pollution from power plants.
According to a report released Monday, Oct. 21, by environmental nonprofit Earthjustice, EPA records show the Mercury and Air Toxics Standard prevented 35 death in Arizona in 2016. The agency also reports the regulation saves up to 11,000 lives nationwide each year and $37 to $90 billion in health costs due to cleaner air.
However, EPA Administrator Andrew Wheeler said it is no longer necessary to regulate coal or power plants.
Nicole Horseherder is the co-founder of Tó Nizhóní Ání, a Navajo activist organization.
"Any time you're weakening standards, any time you're weakening regulation that protects the people, you're endangering the people," Horseherder said. "That's for everybody across the nation, not just Navajo, but people who live in close proximity to power plants that emit mercury toxins."
She says federal regulations aren't always observed on the Navajo Nation, but it's still necessary to have them in place to keep people and the land, air, water and wildlife healthy.

"Sovereignty is one of those things that I've seen the tribal government use to help get around federal regulations, and it's always on behalf of the corporation," Horseherder said.
According to the report, the Navajo Nation does not have its own air pollutant standards to check toxic emissions. Oliver Whaley, EPA director for the Navajo Nation, said there are standards, but the Navajo Nation won't make them public.
The Navajo Generating Station is scheduled to close by the end of 2019.
The EPA is reviewing the need for the Mercury and Air Toxics Standard and will decide by November, according to its spring agenda.