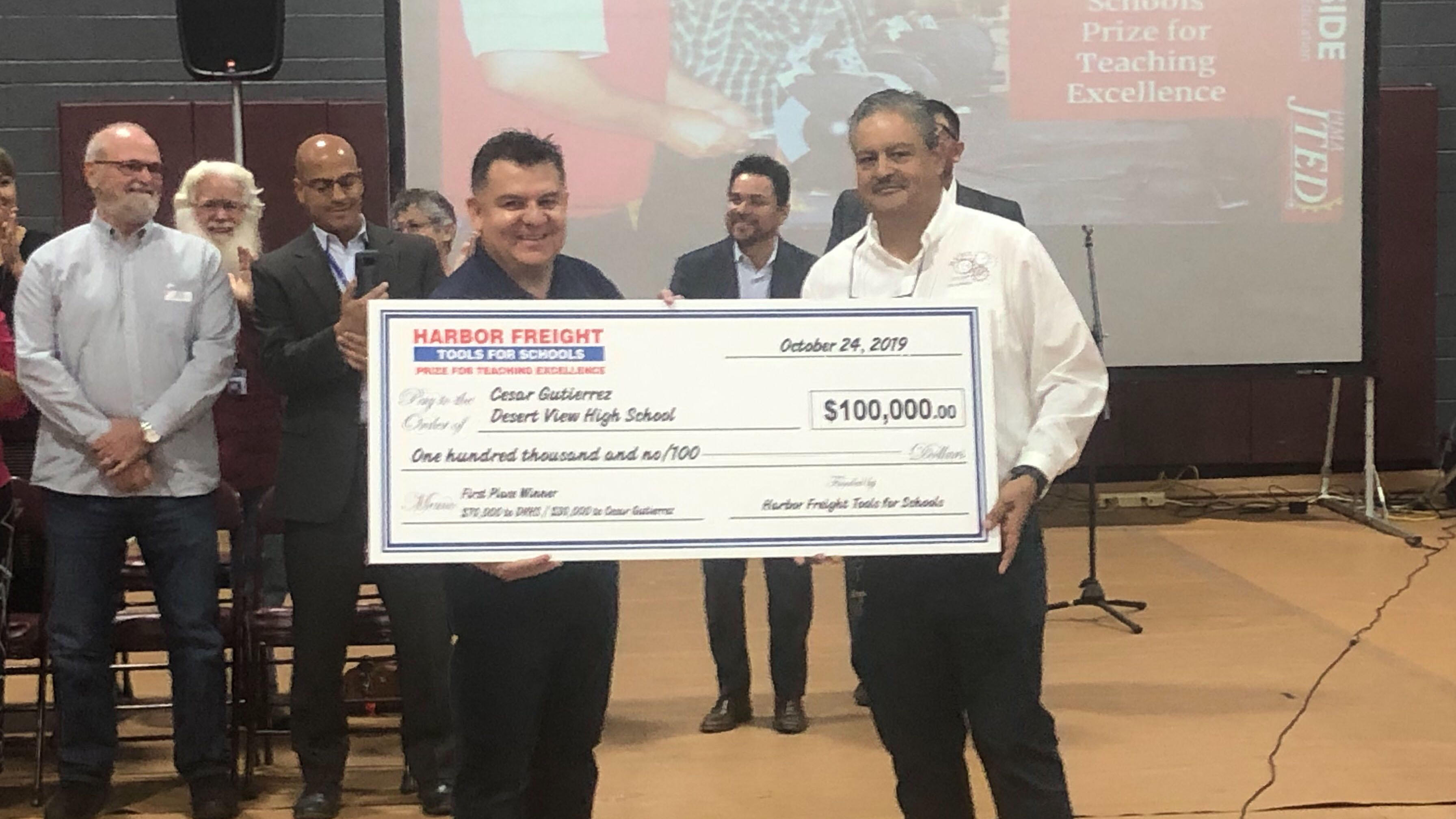 Cesar Gutierrez, right, receives the Harbor Freight Tools For Schools award for teacher excellence.
Duncan Moon/AZPM
A Desert View High School teacher has won $100,000 dollars as for teaching excellence in the national Harbor Freight Tools for Schools prize. Cesar Gutierrez, who teaches precision manufacturing at Desert View, was one of only three teachers nationwide selected for the honor.
More than 750 teachers applied for the Harbor Freight prize. The award is given annually to support excellence in skilled trades education in public high schools across the country. Danny Corwin, the executive director for tools for schools, says Gutierrez's passion and commitment to his students made him stand out, but it was his track record that sealed it for him.
"One-hundred percent of his students graduate from high school, and his students earn up to 25 college credits, nearly a full year, while still at Desert View High School," Corwin says
The award was a surprise for Gutierrez. When he was summoned to the gym Thursday morning by the principal, his family and all of the Desert View students were waiting for him, and he was presented with a check for $100,000. Gutierrez gave all the credit to his students.
"Every single one of my students who stays after school, you guys are here all the time. Thank you for pushing me to where I have to go," Gutierrez said.
Desert View High School gets $70,000 of the prize money, but $30,000 is for Gutierrez to use in any way he wants.