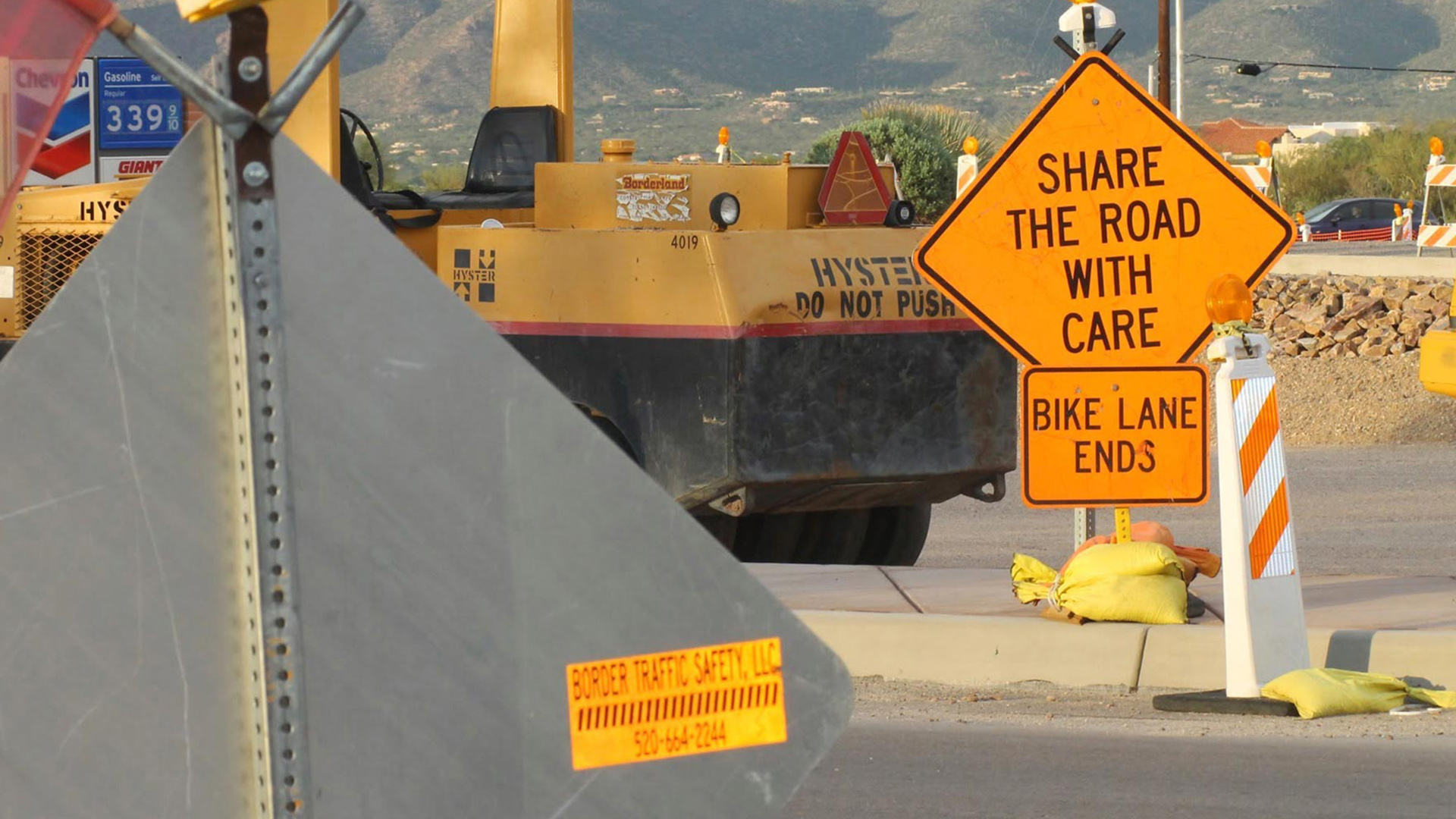 Pay-go creates a new plan for fixing Pima County roads.
AZPM
The Pima County Board of Supervisors approved a policy Tuesday to pay for distressed county roads.
The board adopted a pay-as-you-go program to replace the current system of debt financing for capital improvements. The plan anticipates a reduction in property taxes and a future broadening of the tax base. It will provide $10 million next fiscal year for road repair, in addition to another $16 million of Transportation Department funding.
County Administrator Chuck Huckelberry says the plan will benefit infrastructure needs other than roads.
"When we structured the transportation pay-as-you-go allocation, we really talked about two priorities," said Huckelberry. "One was to generate additional money to repair roads, and the other was to take whatever was left over and put into a pay-as-you-go fund for all the other capital needs of the county."
The change in policy is a response to the voters' rejection of a $430 million bond issue in the 2018 election.