Arizonans are paying more for food than they did a year ago, but slightly less than four months ago. Rising fuel costs could increase prices in the grocery aisles again soon.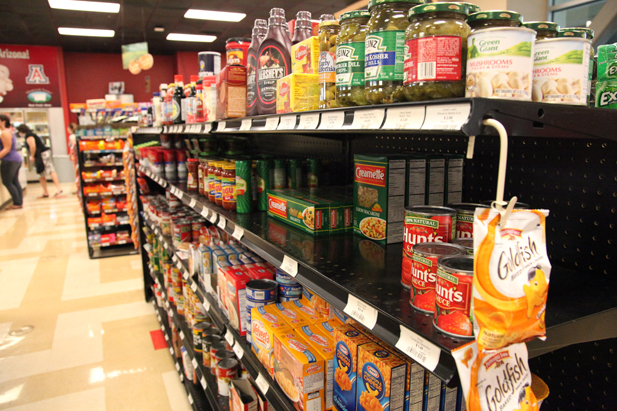 PHOTO: Mark Duggan
The farm bureau's Market Basket Survey includes basic foodstuffs, but not processed foods.
The Arizona Farm Bureau latest data shows food prices in the state are down 1 percent from the second to third quarter of 2011, but prices are higher than the same period last year.
The bureau's Julie Murphree says a combination of factors affect food costs, including increased global demand and energy costs.
The farm bureau also conducted another "Market Basket Survey," which looks at the prices of basic foodsstuffs that most people buy at a grocery store. It showed an average basket of groceries in Arizona cost about $50 in the third quarter, down 60 cents from the second quarter. But compared to one year ago at this time, the basket's price is up 9 percent.
The bureau also found that the prices of bacon, eggs, orange juice, vegetable oil and potatoes have all dropped in 2011.