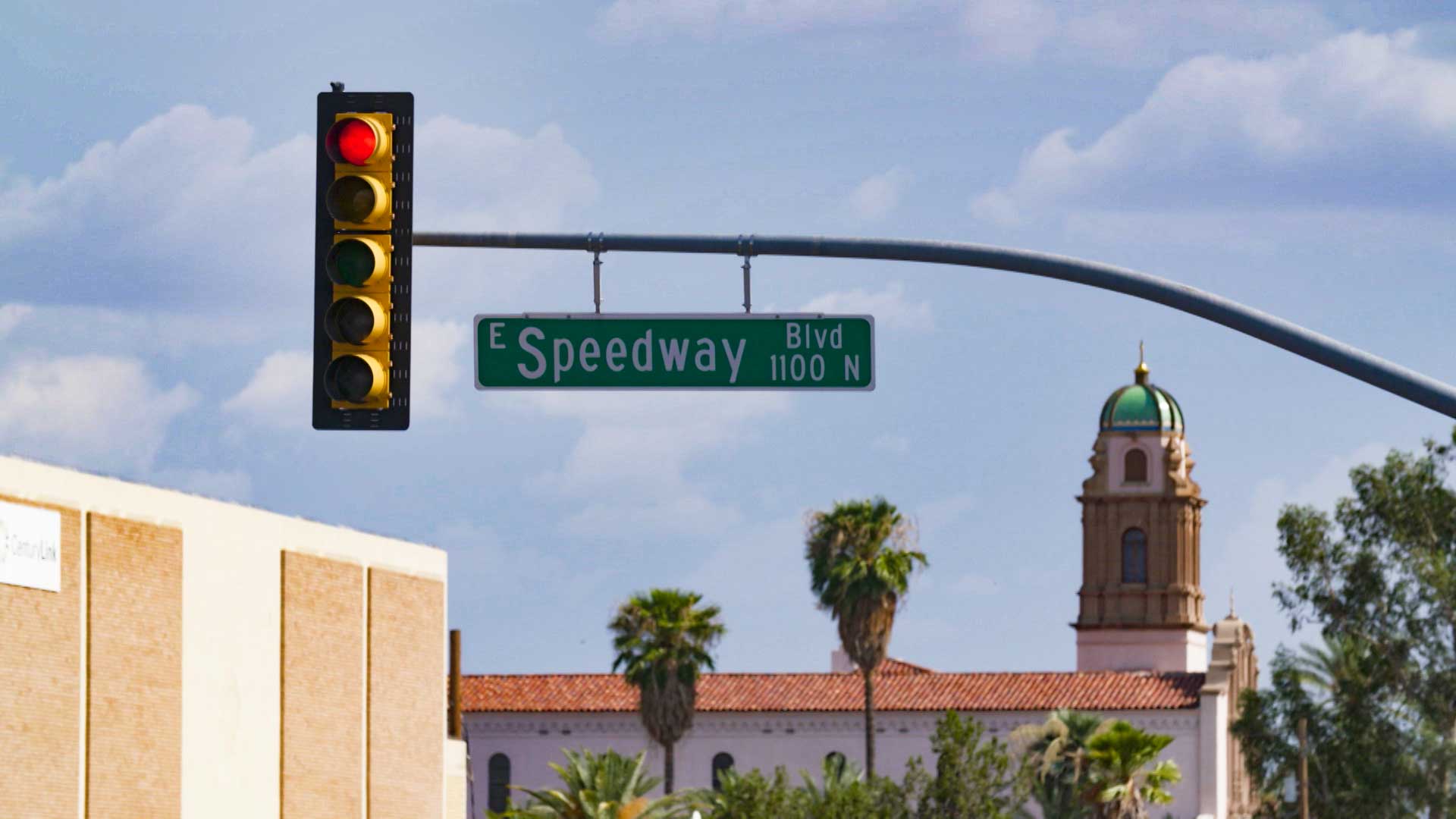 Researchers found changing light timing patterns are the key to efficient traffic flow.
Nate Huffman/AZPM
University of Arizona researchers are helping ease traffic hassles on Tucson's busiest streets.
The research team is partnering with the city to change signal patterns at key Tucson intersections. UA civic engineering professor Yao-Jan Wu specializes in data-driven solutions to traffic problems. He notes his team started with the fact most Tucsonans drive across the city on surface streets instead of freeways.
"In this city, most drivers count on arterials to cross the town. So, safety is our ultimate goal. We want to reduce crashes," he said.
Wu says his team started the study by focusing on traffic signal patterns on Speedway Boulevard. The researchers found that making changes in left turn signaling can help drivers navigate more safely and efficiently, especially during peak traffic times in the morning and afternoon. Wu says the city is considering the group's recommendations.