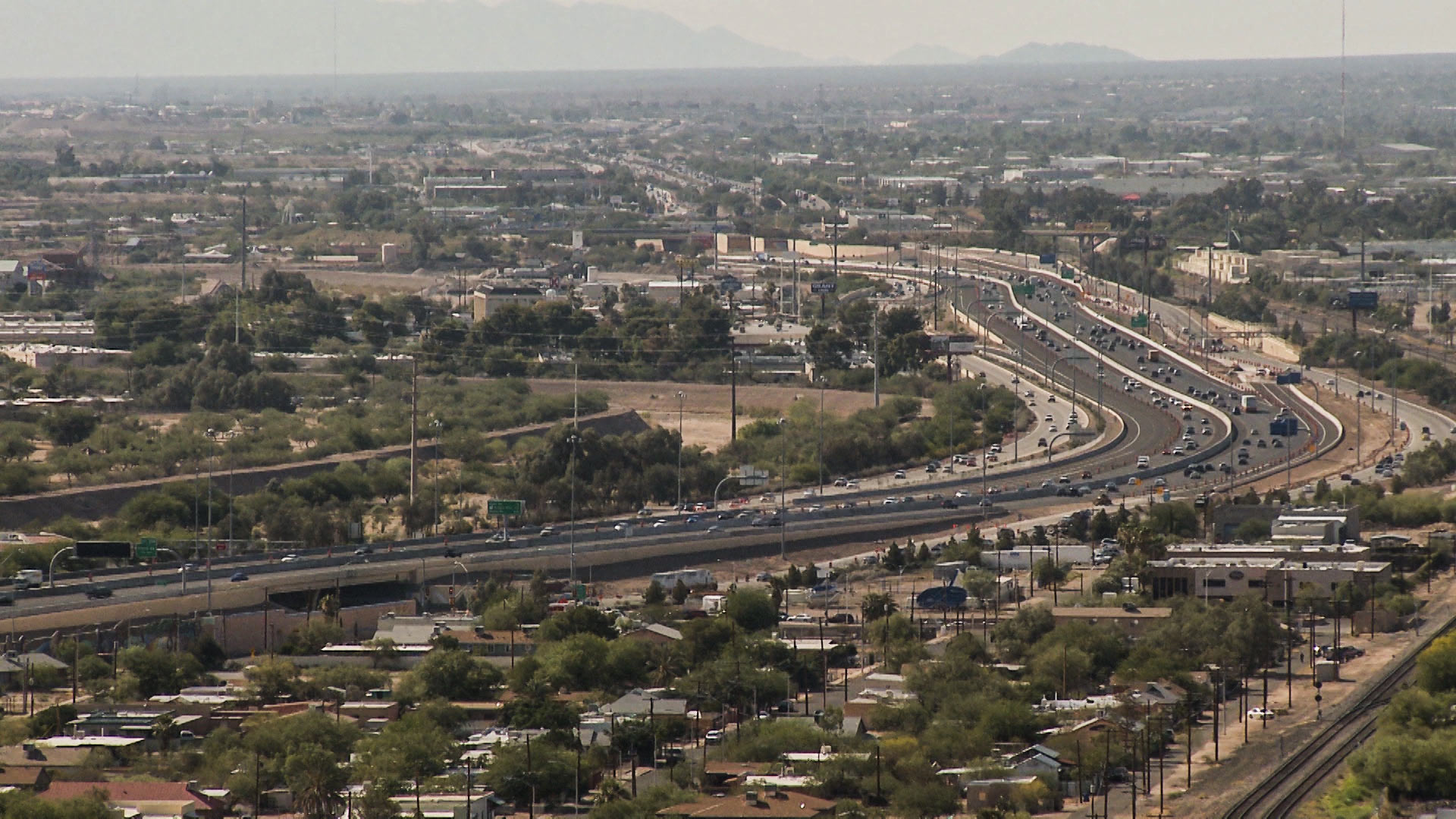 Cars moving through Tucson.
AZPM Staff
Tucson Mayor-elect Regina Romero and Phoenix Mayor Kate Gallego in a letter Tuesday urged Arizona's members of Congress to back legislation to keep the U.S. in the Paris Climate Agreement.
Earlier this month President Donald Trump began the yearlong process to formally withdraw from the landmark accord. A total of 195 nations have signed on to the agreement, which aims to limit global temperature rise to 1.5 degrees Celsius above pre-industrial levels, and help developing countries adapt to climate change. A UN report this week warned that countries need to increase their commitments five-fold for the next decade to stay below that limit.
"As local elected officials, our respective cities have environmental policies in place to adapt and address climate change including mitigating heat islands, improving air quality, and providing increased shade coverage. We are also preparing training of first responders as demands change, modifying our transportation systems with a focus on increased electrification, and developing new positions to create increased capacity for innovation and adaptation," the letter stated.
In the letter, Romero stressed the "moral obligation" to act now to keep Tucson and Phoenix healthy and livable. Climate projections point to a likelihood of long-term drought in the coming decades, and the region could see four times as many days over 100 degrees by mid-century.