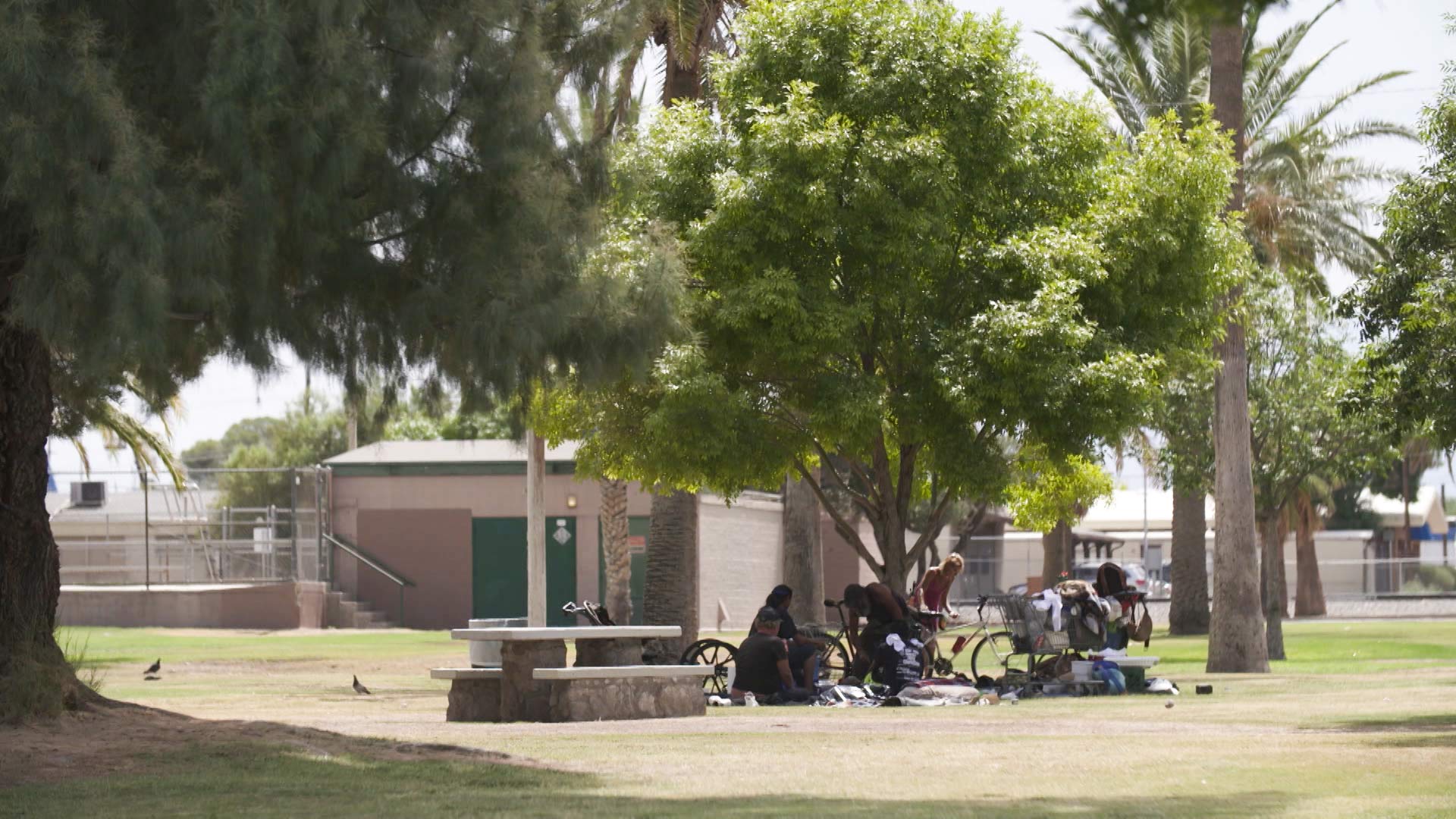 A group hangs out in the shade in Santa Rita Park in Tucson.
AZPM Staff
Tucson-based organization Our Family Services has received a $2.5 million grant as part of a national push to end homelessness.
The organization, which assists people experiencing homelessness in Southern Arizona, received the five-year grant from Bezos Day One Families Fund to help families find homes. Our Family Services CEO Beth Morrison said in 2018 her organization helped 289 households or approximately 900 people find homes. She predicts this grant will help an additional 250 families during the next five years.
"Right now in Pima County, there are approximately 450 families on the waiting list for housing," Morrison said. "We will be able, in time, to knock that waiting list in half."
She said there are more than 600 families in Pima County living on the streets or in an unstable or dangerous environment.
Along with helping households pay for rent and utilities, the grant will also help Our Family Services provide furniture. The organization also offers case management, which connects their clients to jobs, education, transportation or parenting classes.
"Tucson has the highest rate of homelessness per capita found anywhere in Arizona," Morrison said. "We have a problem with the lack of housing and support for everyone in the community."
The Bezos Day One Families Fund awarded $98.5 million across the United States in 2019 to help eradicate homelessness.