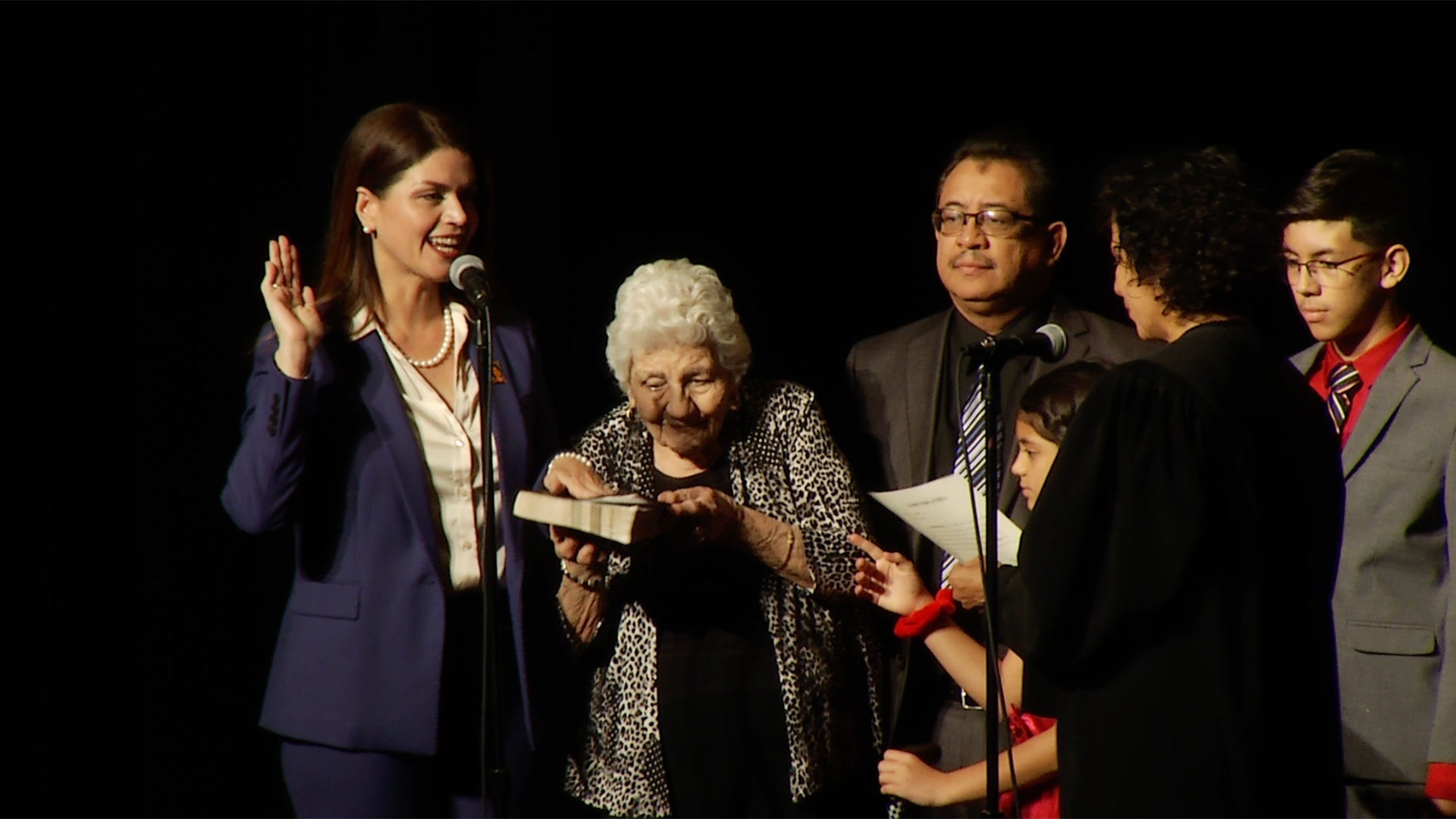 Tucson Mayor Regina Romero takes the oath of office. December 2, 2019.
Jeff Landers/AZPM
Tucson's new mayor and council were officially sworn in Monday morning. New council members Lane Santa Cruz and Nikki Lee took the oath of office as did returning council member Paul Cunningham and Mayor Regina Romero. The results of the November election did not change the make-up of city leadership, which remains an all-Democratic political body.
Romero spent a great deal of time on the campaign trail talking about addressing climate change and said rolling out a plan is a top priority.
But she also said Tucson residents shouldn't worry that other priorities will be forgotten.
"The political process is layered and so we can start working on a climate action plan immediately and as we work on the built infrastructure, as we build on transit, as we work on affordability, on job creation, on economic development, on small business development. All of this you can do at the same time," Romero said.
Romero said she wants to make Tucson a hub for Mexican business relocation and also wants to look at developing home-grown businesses.
"I am very interested in diversifying our economic development strategy, specifically focusing on small business," she told reporters.
Romero is the first woman to hold the office of mayor in Tucson.