Four major league soccer teams will train at Kino for two weeks in February of 2012, then finish with a four-day tournament known as the Desert Cup.
Major League Soccer officials predict soccer fans from the U.S. and Mexico will attend the cup. Metropolitan Tucson Convention and Visitors Bureau vice president Felipe Garcia says Mexican soccer fans, in particular, will spend millions of dollars in Tucson while attending the games.
The baseball diamonds at Kino and four practice fields will be converted to soccer fields for the event, then changed back to baseball fields in March.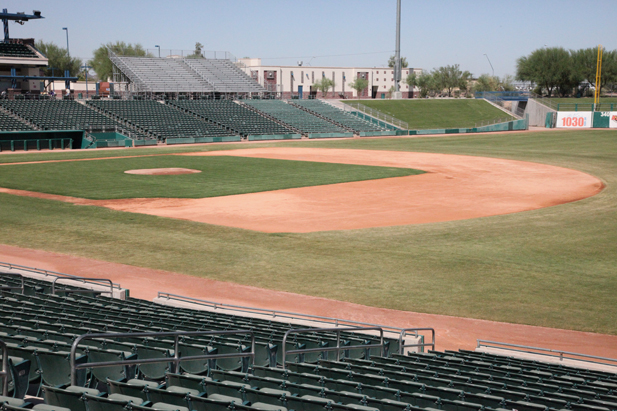 PHOTO: Mark Duggan
The baseball diamond at Kino Stadium will be temporarily converted to soccer fields for the Desert Cup.
MLS officials say they want Tucson to become a permanent home for major league soccer. They talk of someday adding preseason training, league meetings and even a fan convention.