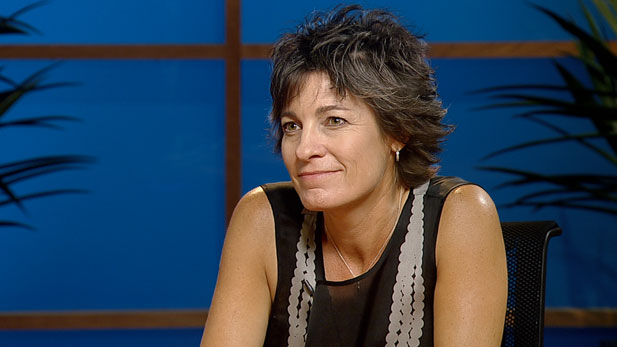 PHOTO: AZPM
We speak to the 10th 2011 LUMIE award winner, Lisa Lovallo from Cox Communications, who won for "Large Business."
Cox Communications is winner of the annual Lumie from the Tucson Pima Arts Council as "large business partner" for its support of the arts.
Lisa Lovallo, vice president and systems manager for Cox Communications, accepted the award on behalf of her company. With more than 500 employees delivering cable, telephone and internet services, Cox is able to advertise with and invest in many community arts programs and organizations.
Using studies to determine what areas in the Tucson community desire a more vibrant atmosphere, Cox focuses its efforts on sponsoring many community arts programs and events, Lovallo says.
"There's absolutely no doubt that in the research an the data that we have looked at for this region, that being able to retain and develop a create class of citizen, of young people that are graduating from the University of Arizona, for them to stay and work, we have to have a vibrant arts community," she says.