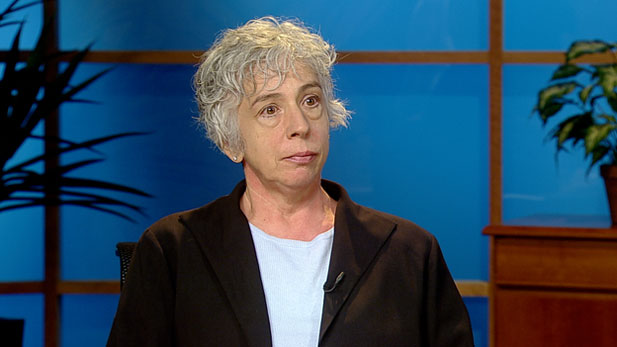 PHOTO: AZPM
Executive Director Elyse Golob of the National Center for Border Security and Immigration says technology will help at the border.
What seemed like science fiction just a few years ago is reality today at the National Center for Border Security and Immigration, based at the University of Arizona.
Center Executive Director Elyse Golob says researchers working for the agency are developing advanced technologies "to assist in deception detection at the border."
Golob says in an interview for Arizona Illustrated that a Border Patrol officer has seven to nine seconds to make a decision about whether an individual approaching in a vehicle or on foot should be allowed into the country.
"During the seven to nine seconds, the officer has to look at the databases in front of him or her, has to visually inspect the person and the vehicle and ask a few basic questions: Where are you coming from? What are you going to do when you cross the border?" Golob says. "That's a very little time to process all that information to make a decision."
UA scientists are testing technologies that can detect speech patterns, body movement and other subtle changes, such as rising heart rates and body temperature, using sensors.
"We've tested a number of sensors to measure these behavioral and visible cues of deception, and taken the most promising and embedded them in an avatar kisok," she says. "It looks like an ATM machine."
The machine will be tested in the next year at the border, perhaps at Nogales, and possibly at Sky Harbor International Airport in Phoenix.