Four months ago, the massive Horseshoe Two Fire was burning through the Chiricahua Mountains. Images of the fire made it seem like the entire range had burned up.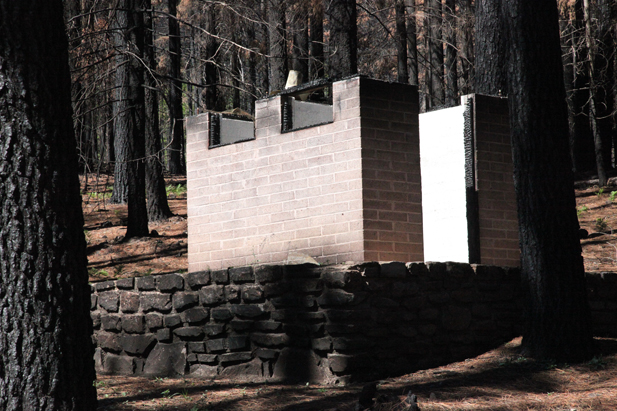 PHOTO: Mark Duggan
A burned out shell is all that remains of a restroom in the Rustler's Park area.
But amidst the devastation, new life is taking shape.
Flowers and grasses are exploding on the forest floor, sprouting up at the base of the blackened trees. Mother Nature is taking over, working to cover and eventually erase the effects of the human-caused wildfire.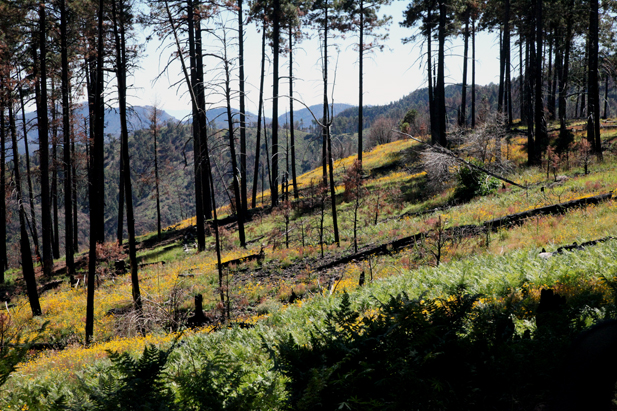 PHOTO: Mark Duggan
Flowers bloom in a meadow along the road to Rustler Park.
Officials with the Coronado National Forest say most areas in the Chiricahuas are again open to the public. There are a few exceptions, notably the popular Rustler Park area. But other areas, including the bird-watching areas around Cave Creek, are accessible.

PHOTO: Mark Duggan
Flowers drape the roadside in the Chiricahuas.
Reporter Mark Duggan recently traveled with district ranger Bill Edwards across the "42 road," which traverses the range. Some people imagine the Chiricahuas to be a smoldering ruin. But as Edwards points out, a lot of outwardly visible signs of the fire have already faded from view.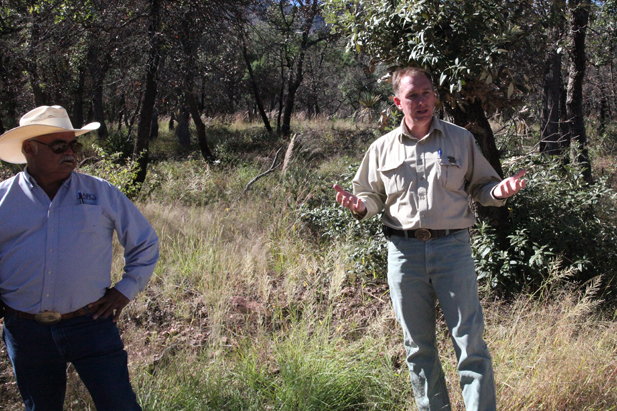 PHOTO: Mark Duggan
Bill Edwards, District Ranger for the Coronado National Forest, explaining the area's recovery.